There was great energy from the very start of the girls' basketball game against Big Foot on Thursday night, January 19. We were determined to control the tempo of the game and shoot with confidence, and we did just that. The best part was every player contributed to the win.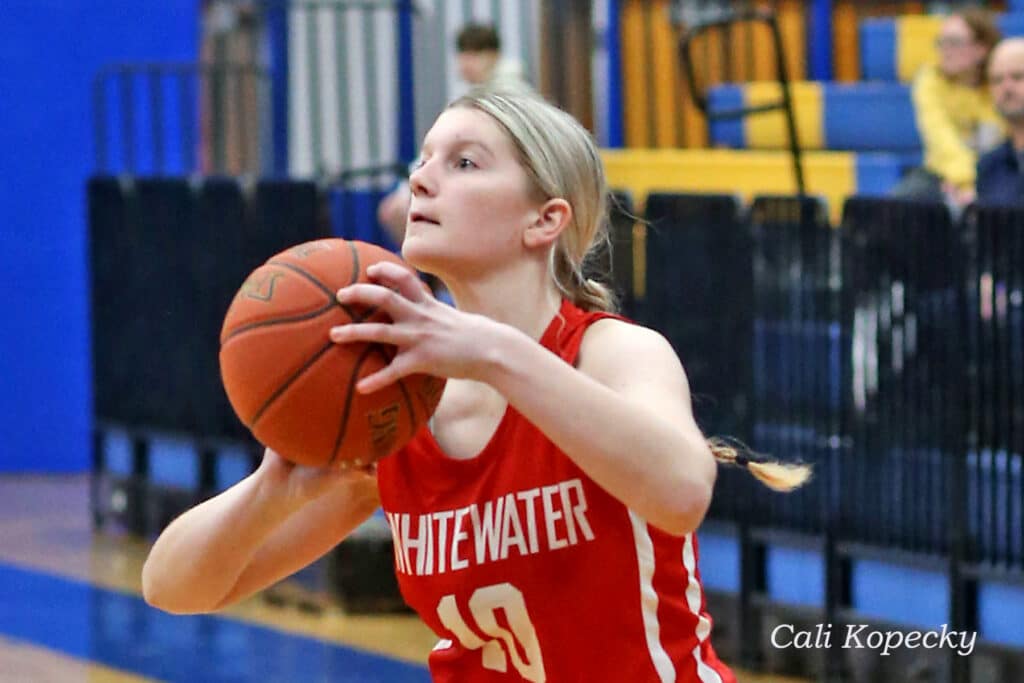 In the first half, we played tight defense forcing turnovers, took care of the ball, and rebounded well. We finished the first half up 27-10.
In the second half we kept our momentum up and went on an 11-0 scoring run, putting us up 41-10 with around 10 minutes left in the game. We got stuck at 49 points at the 5:00 mark as Big Foot got a spark on offense, scoring 10 to close the gap to 49-28 with 3 minutes left to play. We held them to 28 with a final score of 52-28 for the win.
Danielle DePorter led the Whippets with 14 points, followed by Calli Grosinske with 12 points and 6 steals. Cali Kopecky added 11 points, 4 assists, and 5 rebounds. Katie Gillette ripped down 6 rebounds and had 3 steals.
We travel to Fort Atkinson on Tuesday for a non-conference match up.
Article Submitted by Kristen Lippens
Whitewater High School Head Girls' Basketball Coach
klippens@wwusd.org
File Photo Courtesy of Bob Mischka