The Whitewater Girls' Basketball Team played a non-conference game against the Milton RedHawks on Tuesday, January 4th. It was an exciting, close game with a point difference never greater than 8. The Whippets went into halftime with the lead, 30-27.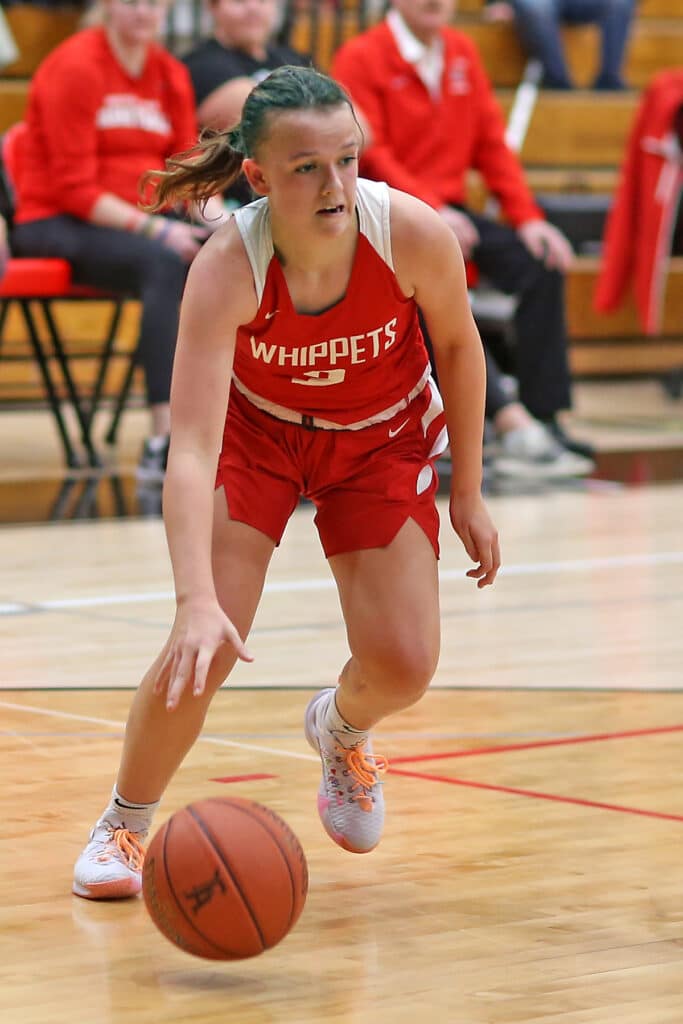 The second half was an even tighter scoring battle, back and forth with the point difference staying within four most of the half. With 2:11 left on the clock it was a tie game, 52-52. Unfortunately, the Whippets didn't connect on some key field goal attempts and needed to foul, which created a scoring deficit, ending the game with a loss, 61-55. 
Danielle DePorter led the Whippets with a career high of 17 points and added 2 assists, 1 steal, and 1 rebound. Gwen Truesdale had a double-double with 16 points and 10 rebounds, along with 6 blocks, 2 steals, and 2 assists. Mayte Navejas added 3 rebounds, 2 assists, and 1 steal, and scored 11 points, shooting 4-4 in field goals plus an additional 3 free throws. Kindyl Kilar had 5 points, 5 rebounds, 2 assists, and 2 steals. Cali Kopecky ripped down 9 rebounds, scored 5 points, and had 1 assist. Josie Treder added 2 points, 3 rebounds, 1 block, and 1 assist.
Article Submitted by Kristen Lippens
Whitewater High School Head Girls' Basketball Coach
klippens@wwusd.org
File Photo Courtesy of Bob Mischka