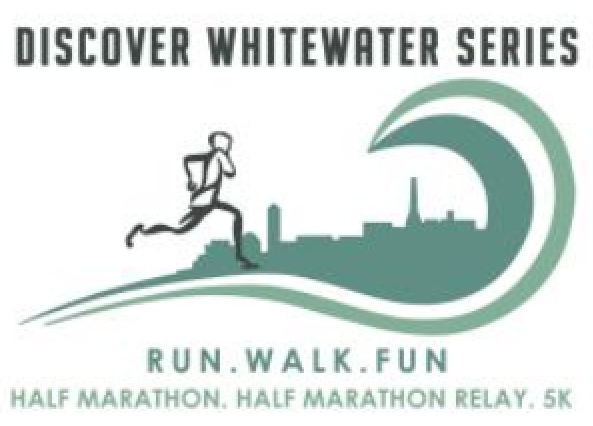 Whitewater, Wis. — March 19, 2020 — Generac Power Systems has announced their title sponsorship for the Greater Whitewater Committee's 2020 Discover Whitewater Series (DWS): Half Marathon, Half Marathon Relay & 5K.

This year the DWS is scheduled for Sept. 20, 2020 and Generac's sponsorship will aid in the success of the eighth annual DWS.
Generac was created in 1959 and is internationally known for their home and personalized generators. Generac has five facilities that are all located in Wisconsin, and one of them is in Whitewater's Business Park.
The DWS highlights many of Whitewater's amazing features, giving runners a chance to observe all the things that make the city one of a kind. The course runs close to Generac's plant, offering race participants the chance to see the large-scale manufacturing facility.
DWS was created to help further develop Whitewater by donating all race proceeds to five local charity partners: Working for Whitewater's Wellness, Bethel House, the J-Hawk Aquatic Club, Whitewater LEADS and the Whitewater Unified School District.
Every year, Generac's Title Sponsorship assists DWS's total donation to these five charity partners. In the last seven years, $183,500 has been distributed.
"We're pleased to be a part of the Whitewater community as a business and getting involved in the Discover Whitewater Series as a sponsor allows us to show our pride here in Wisconsin," says Jeff Runnoe, Director of Operations, Generac. "We're happy to support a town and the people that have been so important to our business."
Generac encourages their employees to have a healthy lifestyle and to participate in the DWS. Because of this, DWS works with Generac throughout the year to try and raise the number of employee participants.
In 2019, even with the stormy weather, DWS had 634 runners and 380 volunteers. With Generac's help, DWS plans to raise the number of participants for the 2020 race.
"The DWS team is always extremely appreciative of Generac's Title Sponsorship," DWS Executive Director Jeffery Knight said. "Their continued support has allowed us to develop the race and increase the donations to our charity partners."
About Generac Generac Power Systems, Inc. is a leading global supplier of backup power and prime power products, systems and engine-powered tools. Back in 1959, Generac's founder was committed to designing, engineering and manufacturing the first affordable backup generator. Sixty-one years later, the same dedication to innovation, durability and excellence has resulted in the company's ability to expand its industry-leading product portfolio into homes and small businesses, on job sites, and industrial and mobile applications across the globe. Generac offers single engine backup and prime power systems up to 12 MW and paralleled solutions up to 100 MW and uses a variety of fuel sources to support power needs for their customers. Generac is proud to be named, in back-to-back years, the Frost & Sullivan 2014 and 2015 North American Natural Gas Generator Set Company of the Year. Visit https://www.generac.com/ for more information.
About the DWS The DWS is in its eighth year and has continued to grow since its beginning in 2013. Community support and interest grow with each year and every participant has played a major role in keeping this race going. The DWS partners with the business community, the city, university and the school district to make this a tremendous event that benefits all who participate. For more information about the race visit runwhitewater.com. For general race inquires email info@runwhitewater.com.