On Tuesday, February 4th, the Whitewater Whippet Gymnastics Team competed against Waterford in a dual at Waterford High School. The gymnasts had a successful meet, making many individual improvements.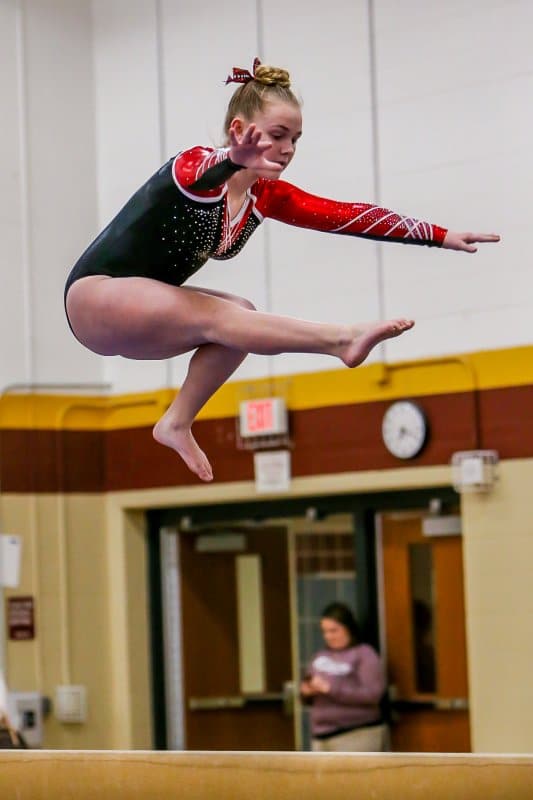 The highlights of the meet include freshman Halee Peters Placing 1st in the All-Around with a 29.1 and 2nd on the Balance Beam and Floor Exercise, scoring a 7.35 on Beam and 7.45 on Floor. Junior Jenna Caldwell placed 2nd on the Uneven Bars, scoring a 6.85, and 3rd in the All-Around. Sophomore Anna Ejnik placed 1st in the Floor Exercise, scoring a 7.5.
Lastly, on the Junior Varsity side, Brenda Aguilar scored a season high on the Floor Exercise, scoring a 6.5.
If you want to see more flips and twists come on out and support your Whippet Gymnasts in their last dual meet against the Elkhorn Elks at Elkhorn High School on Tuesday, February 11th. Goooo, Whippets!
Photo and story courtesy of Coach Kelly O'Hara.