By Lynn Binnie
Whitewater Banner volunteer staff
whitewaterbanner@gmail.com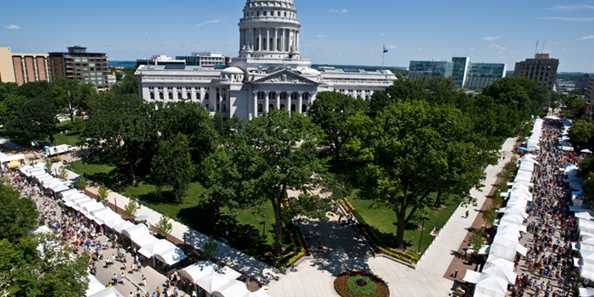 Whitewater native Fletcher Crone is one of fourteen "emerging artists" participating in next weekend's 64th annual Art Fair on the Square which is sponsored by the Madison Museum of Contemporary Art. Filling the streets surrounding the Capitol, the juried show is one of the Midwest's most popular and highly regarded outdoors celebrations of the arts. Nearly 500 artists exhibit their work, which includes paintings, prints, photographs, sculpture, jewelry, and handmade clothing. Nearly 200,000 visitors are expected to the free admission event.
Growing up, Fletcher says he was constantly exposed to the natural world through family camping trips and "a genetic love for the outdoors." He bought a "cheap point-and-shoot" camera in high school that he used on family trips, but it was during the COVID-19 pandemic that he began to explore photography more seriously, inspired by professional photographers such as Nigel Danson of Britain. Having a lot of free time during the pandemic, he went on a lot of hikes in the area and watched Youtubes to teach himself composition. He upgraded to a DSLR, a Canon 250D, which he is still using. (DSLR stands for digital single-lens reflex camera, notable for allowing interchangeable lenses on the same camera body.)
For spring break in 2021, his senior year of high school, Crone took off on an ambitious solo photography-focused road trip to the Mountain West. His first big stop was the Great Sand Dunes National Park in Colorado, followed by Arches National Park in Utah. There he spent the night in a Walmart parking lot, as the campground was full, and was the first person in the park the next morning before the sunrise. Then he headed to Vermilion Cliffs National Monument near the Grand Canyon, and finally to the Bonneville Salt Flats in Utah. The last day he drove all the way from Wyoming to home, a trip of nearly 16 hours. He had covered about 4000 miles in a week. How far had he previously driven alone? "Probably Madison or Milwaukee," Fletcher answered.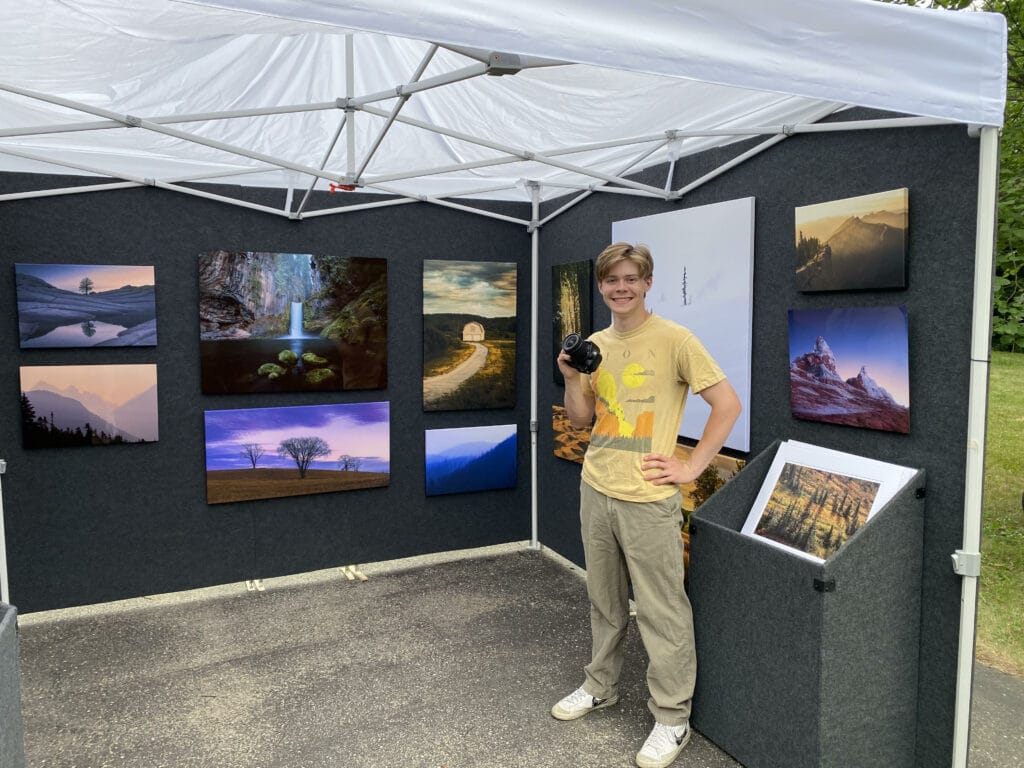 Fletcher's first entries in an exhibit took place for the 12th annual Fran Achen Photography Competition last summer at Whitewater's Cultural Arts Center. Fletcher appreciated the help of an accomplished local landscape photographer, Everett Long, as he prepared for that show. He was excited to win the Outstanding Youth award for a favorite photo of his titled "Solitude," which was taken at Vermilion Cliffs. He entered three photos in this year's show, and having aged out of the youth category he is now competing with other adults. His waterfall photo, "Tranquility of Mind," was awarded Honorable Mention. The show may be viewed in person at the building next to the Birge Fountain, Thursday through Sunday, 1 p.m. – 5 p.m. from now through July 31. (Bear in mind, however, that on the 31st the photographers will be picking up their work beginning at 3 p.m.) The show is also available for online viewing here.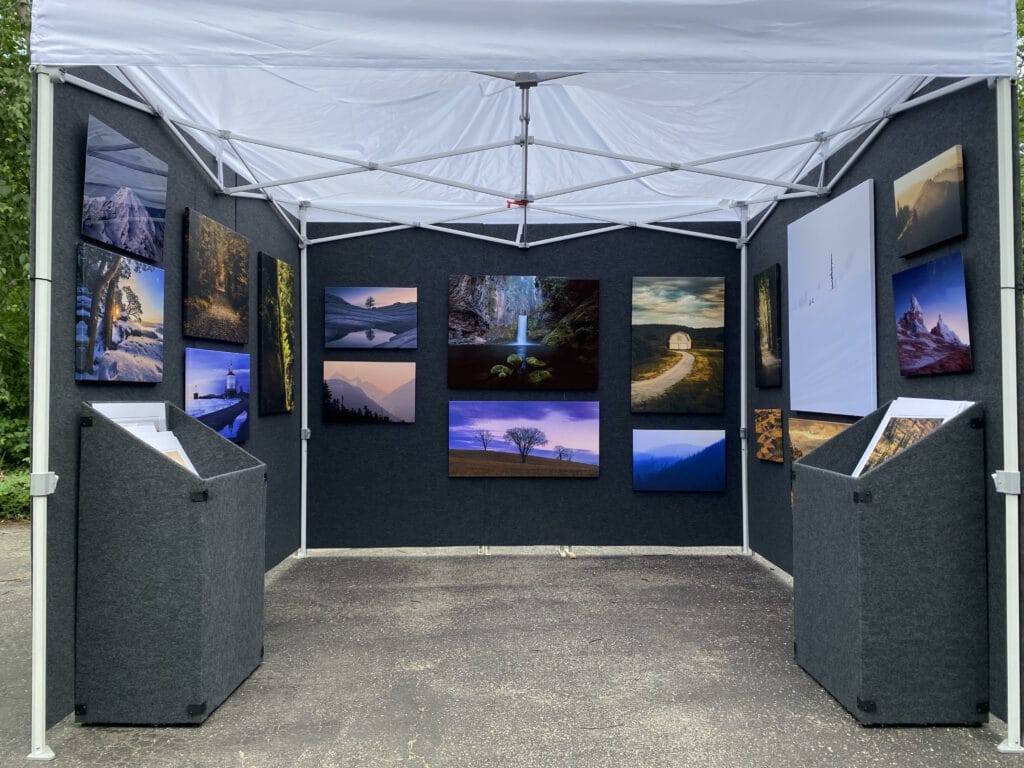 Crone's favorite times to shoot are sunrise and sunset, due to the variability of colors, but, "I have been able to make really cool pictures at any time," he shared. As for the seasons, "I really love winter, especially with the snow. It makes you think more about the composition when there's a lot more simplicity in the landscape." Though pure landscapes are his specialty, he also enjoys shooting lighthouses and recently has been shooting rural Wisconsin church buildings. What's on his bucket list? Number one would be Patagonia, at the southern end of South America, followed by Kyrgyzstan in central Asia.
Fletcher recently completed his freshman year at the University of Puget Sound in Tacoma, Washington, where his major is undecided, "leaning toward environmental science." He started thinking, though, about trying to turn his talents into a career as a landscape photographer. "I'm to a point now that I'm pretty confident in my ability and ready to put my work out there and see how well it does. It's my dream career but if it doesn't work out it's still amazing. As long as I can get out and shoot and edit my pictures it really doesn't matter. I just really enjoy being able to do that," he concluded. "I love being lucky enough to see and capture amazing moments in nature."
The Art Fair on the Square is open from 9 a.m. to 6 p.m. on Saturday, July 9 and from 10 a.m. to 5 p.m. on Sunday, July 10. Fletcher's exhibit will be found at Booth E13. His work will be available for sale on stretched canvas, on metal, or unframed paper prints. More of his work may be found on his website, https://fletchercrone.wixsite.com/photography