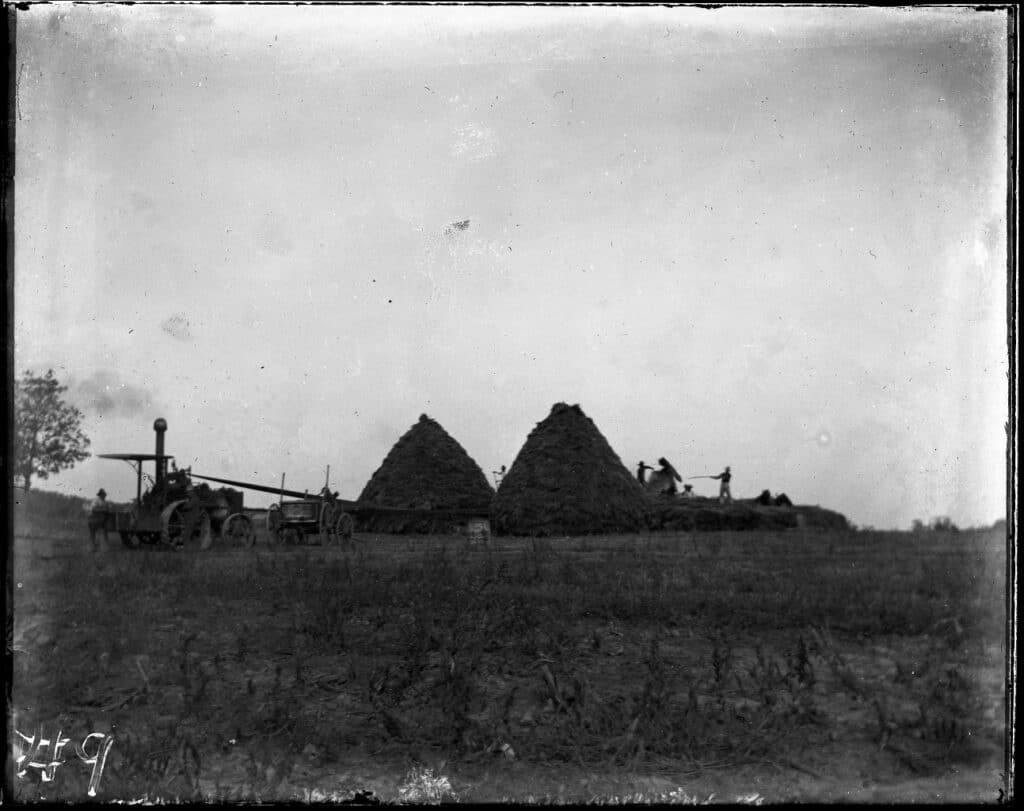 Welcome back to #FlashbackFriday with the Whitewater Historical Society!

Historically, a process known as threshing often occ​urred on many area farms in August. Before modern combines, crews would visit a farm, bringing with them steam-powered threshing machines. Depending on the size of the crop, it could take several days to complete the threshing process, which involved separating the grains from the stalks (usually feed oats).

This image from our glass plate negative collection shows the steam engine and the stacks of stalks left over on an unidentified local farm around the turn of the twentieth century.

Join us next week for more from the Whitewater Historical Society collections!

(2790GP, Whitewater Historical Society)
The Whitewater Historical Society collects, preserves, and interprets the history of Whitewater and the surrounding area. Be sure to join us next week for more from the Society's collections. Please "like" us on Facebook, and check out our website at whitewaterhistoricalsociety.org!​