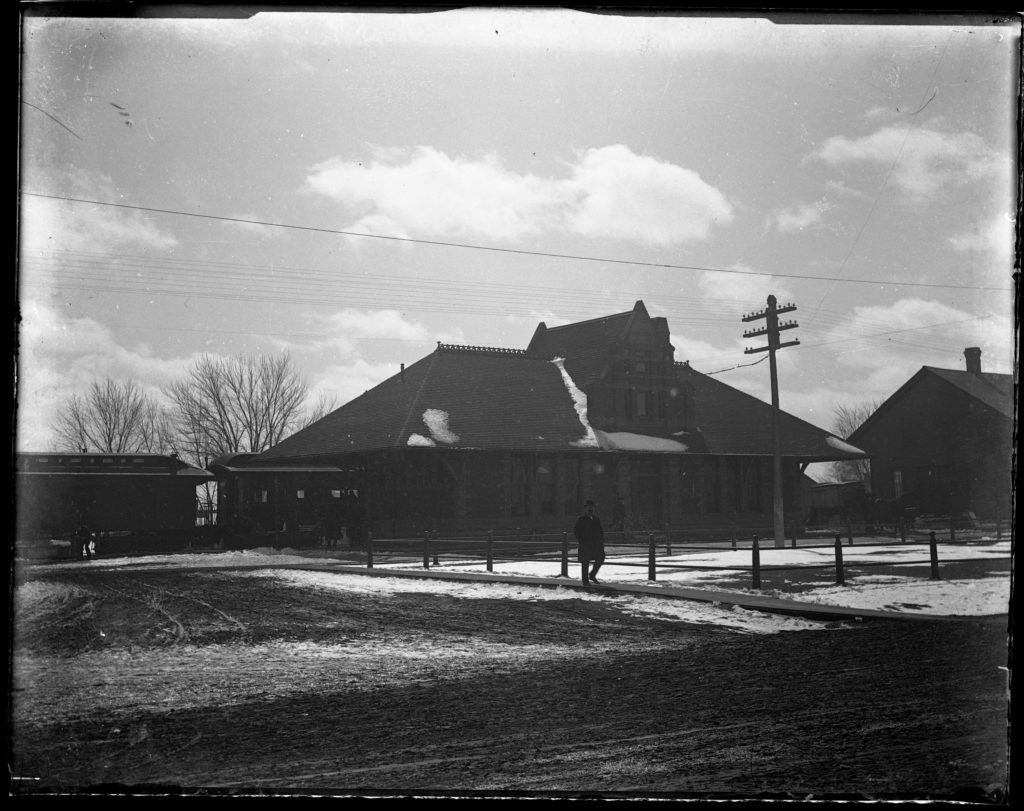 It's time for another round of #FlashbackFriday with the Whitewater Historical Society!
Today's image features our very own Depot Museum in its earliest years! Designed by architect J.T.W. Jennings (who later became the Supervising Architect for UW-Madison), the depot was built 1890-1891. The building served the community well, but trains no longer stopped in Whitewater after 1951. It briefly became a feed and seed store in the 1960s, however, in 1974, it became the Whitewater Historical Society Depot Museum of Local History. This image is from our recently-digitized glass plate negatives collection from around the turn of the twentieth century.
Join us next week for more from the Whitewater Historical Society collections!
(2867GP, Scholl Collection, Whitewater Historical Society)
The Whitewater Historical Society collects, preserves, and interprets the history of Whitewater and the surrounding area. Be sure to join us next week for more from the Society's collections. Please "like" us on Facebook, and check out our website at whitewaterhistoricalsociety.org!​ ​​