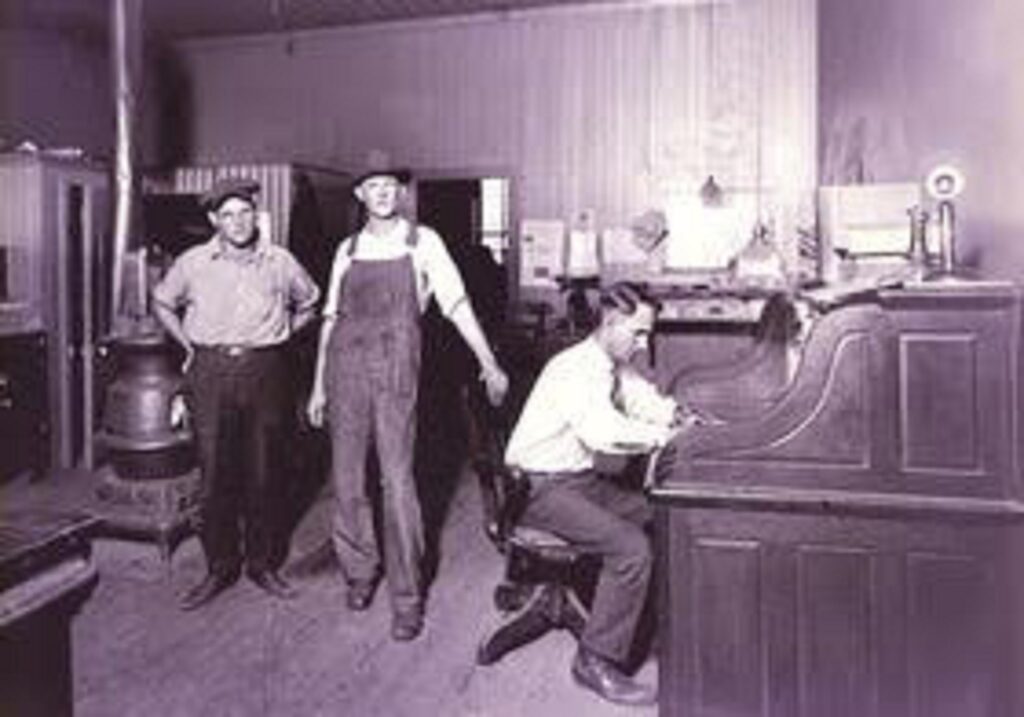 It's time again for #FlashbackFriday with the Whitewater Historical Society!
This week's image shows Howard Winn (1888-1974) at his desk in the Railway Express Office in Whitewater along with customers or employees. The Railway Express was similar to today's FedEx or UPS, arranging with the railroads to transport freight and packages. This image was probably taken around 1920 when the Express Office was located across from the Whitewater Depot on Whitewater Street. By the late 1940s, the Express Office had moved into the old freight depot (demolished 1990). Howard Winn worked for the Express company for 48 years (1911-1959) until the office closed. Jeff and Harvey Winn (grandsons) recently donated the desk to the museum.
Join us next week for more from the Whitewater Historical Society collections!
(photo donated by Jeff & Harvey Winn, Whitewater Historical Society)