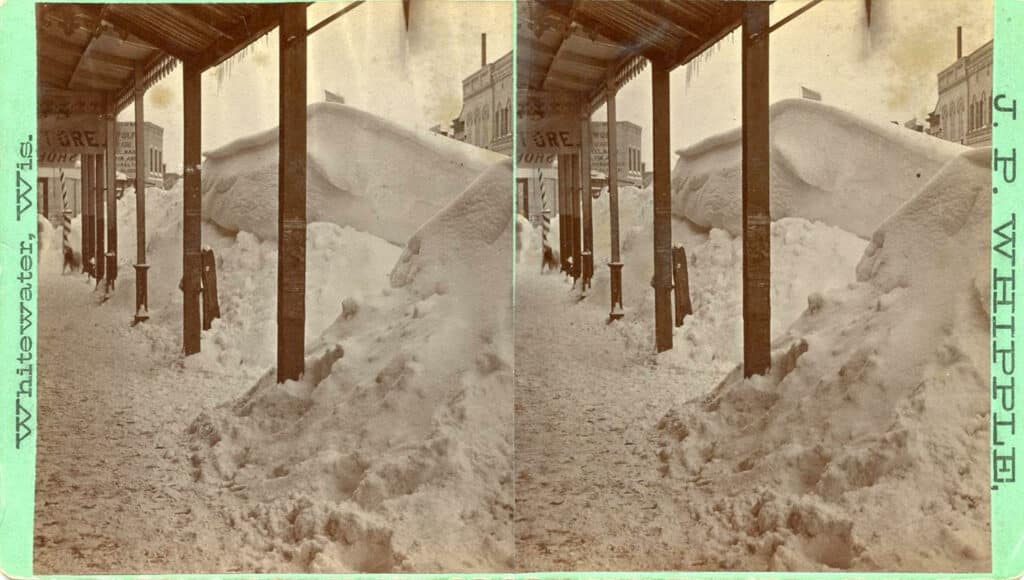 It's time once again for #FlashbackFriday with the Whitewater Historical Society. Beginning on February 27 and ending on March 4, 1881, Whitewater, along with much of Wisconsin, endured several lengthy snow storms that left up to 4 feet of snow on the ground at a time when people probably were thinking winter was almost over! This stereoscope view from Center Street, looking toward Whitewater Street, shows the large amount of snow and snow drifts the downtown merchants had to contend with at this time. And, the snow did not go away until well into April of that year, when, of course, it caused major flooding.
The extended winter weather was so notable, local photographer J. P.Whipple made a number of stereoscopic images (to view in an early 3D viewing device known as a stereoscope, think "View-Master") to commemorate the event.
Join us next week for more from the Whitewater Historical Society.
(1572ST Whitewater Historical Society)