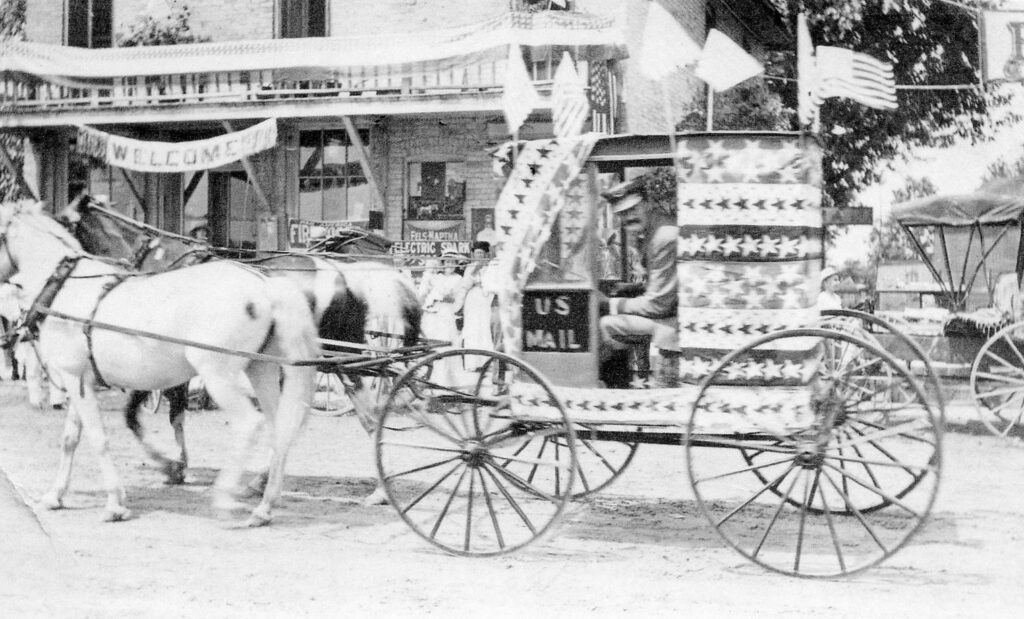 It's time again for #FlashbackFriday with the Whitewater Historical Society!

July is a month of many firsts for the United States Postal Service over the years, so here is an image of rural carrier Frederick Persons (also referred to as Fred Parsons). Having grown up in Johnstown and then Whitewater, Fred was Lima Township's mail carrier for over 24 years in the early twentieth century, even being elected the vice president of the area rural carrier association. He passed away in 1938 at the age of 71 and is buried in the Lima Center Cemetery.

Join us next week for more from the Whitewater Historical Society collections!

(5175PC, Whitewater Historical Society)
The Whitewater Historical Society collects, preserves, and interprets the history of Whitewater and the surrounding area. Be sure to join us next week for more from the Society's collections. Please "like" us on Facebook, and check out our website at whitewaterhistoricalsociety.org!​