Five WHS Students performed in the Wisconsin Choral Directors Association Honors Choirs on Saturday evening, January 15.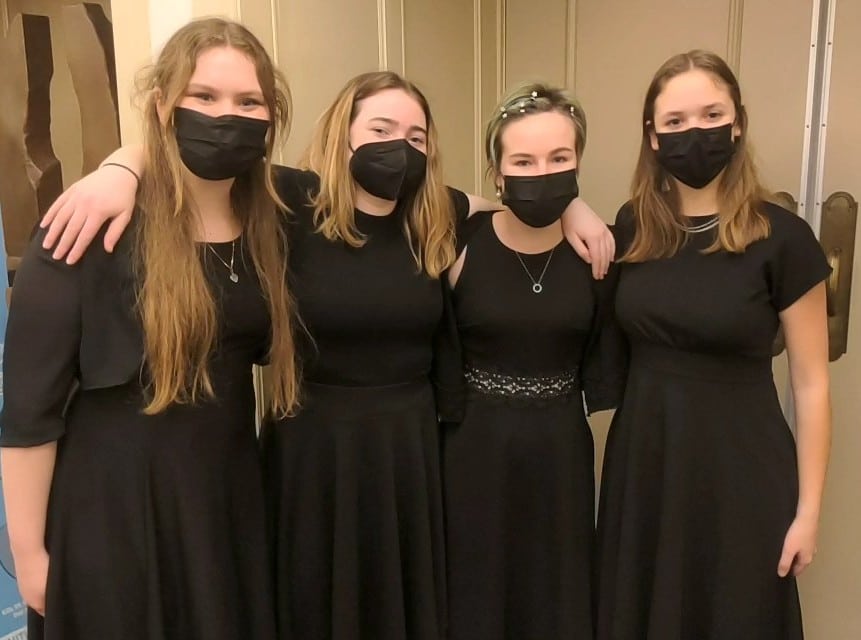 Marco Wence sang in the Bass Clef Choir under the direction of Dr. Christopher Peterson. Anders Clarksen, Lauren Rollette, Skylar Staebler, and Haley Street sang under the direction of Dr. Frank Watkins.
Students in each choir were nominated by their school choir director and selected by the WCDA Honors Choir committee. The students who were selected prepared several songs in advance and then rehearsed the pieces with the conductor and the choir for two days before the performance on Saturday at Bader Hall on the UW-Milwaukee campus.
The students gave a beautiful and inspiring performance. Congratulations to them all!
Article and Photos Submitted by Karen Tordera
Whitewater High School Choral Director
ktordera@wwusd.org