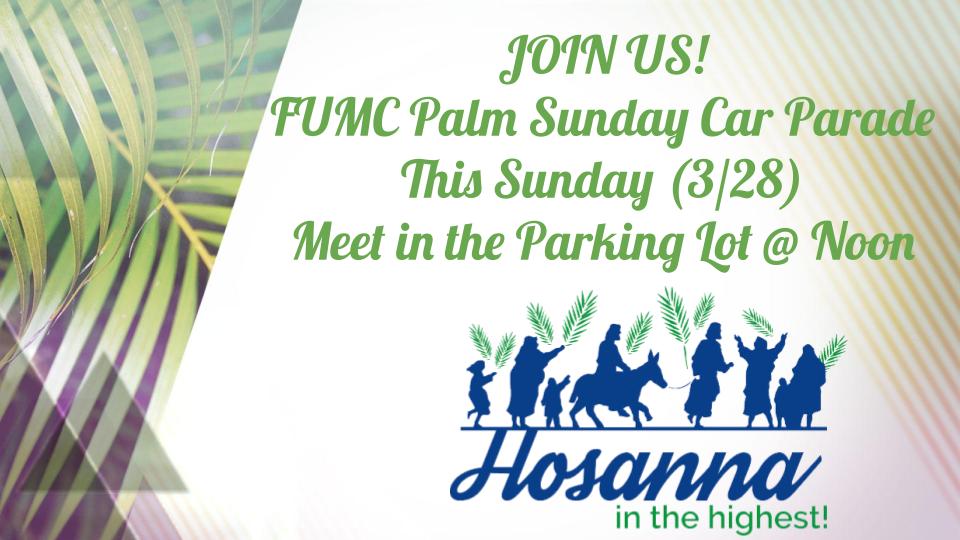 At 12 noon on Sunday, March 28, First United Methodist Church is inviting all to take part in a PALM PROCESSIONAL PARADE!
Drive into the FUMC parking lot (145 S. Prairie St.) at the South Prairie Street entrance.
Receive palm branches safely from masked & gloved Prime Time Youth.
Tune your FM radio to processional music.
Proceed along the parade route IN YOUR VEHICLE.
Maps will be provided and the route will be clearly marked.
Tell your friends! ALL are welcome to receive palm branches.
HOSANNA! A safe and creative way to celebrate Palm Sunday!