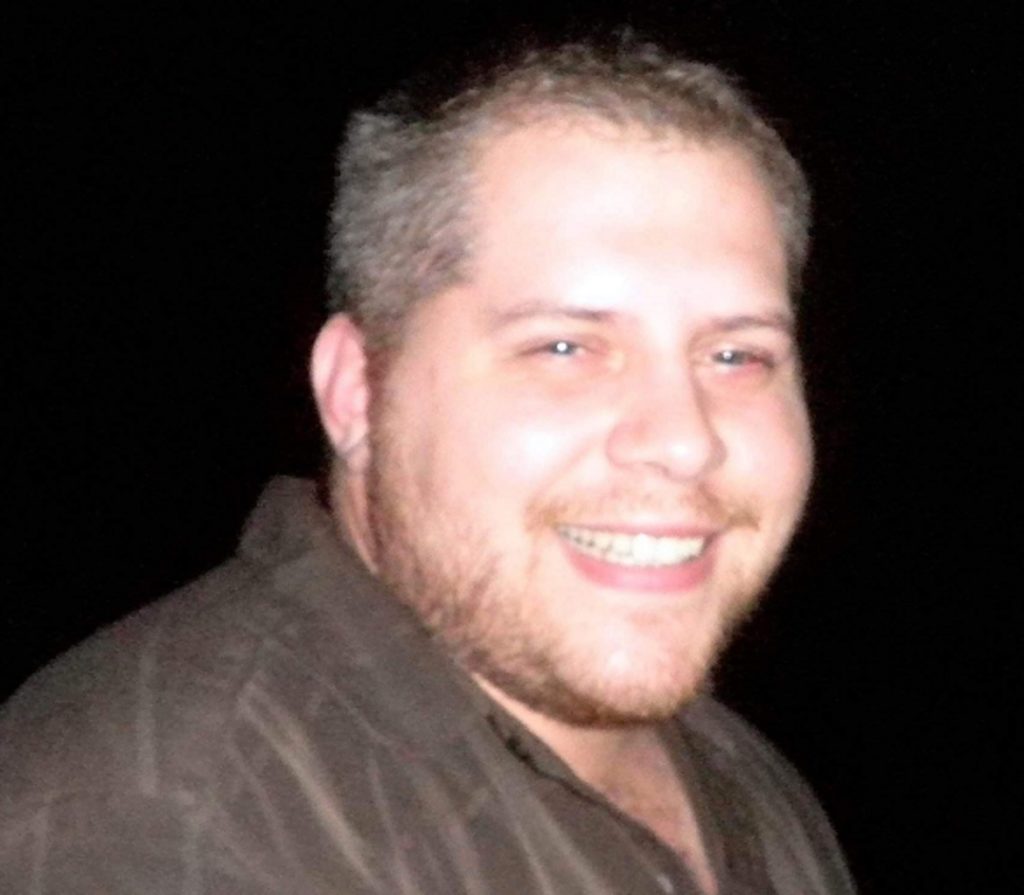 Eric Moyse, 38, of Whitewater, passed away peacefully on May 14, 2021 at the Rainbow Hospice Inpatient Center in Johnson Creek, Wisconsin.
Eric was born on January 24, 1983 to Douglas E. Moyse and Irma I. Moyse. Growing up in Cold Spring, WI, Eric enjoyed his youth spending countless hours swimming in the pool with his childhood friends and playing with his pets.
Eric attended Washington Grade School in Whitewater and took an early liking to music which he continued throughout his childhood years, through high school, playing in both the marching band and pep band.  He made a lot of friends through his years of band and cherished those friendships for years to come.  Academics always seemed to come easy to Eric; he enjoyed learning very much, graduating with honors in 2001 from Whitewater High School.
Eric was interested in many things, among them would be, spending time outdoors, fishing, camping, walking trails, foraging for mushrooms and metal detecting with one of his best friends, Tim Luebke.
He enjoyed playing video games with many of his closest friends and brother, Lance. He also spent a lot of his time reading and enjoyed all things Trivia related.
Eric is survived by his Mother, Irma Moyse; Brothers, Lance and Ryan Moyse (Tanya); aunts and uncles, Richard Moyse (Bonnie), Fred Alvarado (Sandi), Carmen Alvarado Wagie (Dale), Rachel Alvarado Hellen; along with loving cousins and other family, friends and his beloved cat, Walter.
He is preceded in death by his Father, Douglas Moyse; paternal grandparents, Earle and Alice (Talbert) Moyse; Maternal Grandparents, Federico and Josefina (Vasquez) Alvarado; and Uncle, Duane Moyse.
A memorial mass will take place at 11 a.m. on Saturday, June 19, 2021 at Saint Patrick Catholic Church in Whitewater.  A visitation will take place from 10 a.m. until the time of service. The family will hold a private burial.
The family would like to give special thanks to all those providing care for Eric through Rainbow Hospice. The care provided was exceptional for both Eric and Family. We will be forever grateful for their assistance.
Nitardy funeral home is assisting the family with arrangements.  Online condolences can be made at www.nitardyfuneralhome.com