By Lynn Binnie
Whitewater Banner volunteer staff
whitewaterbanner@gmail.com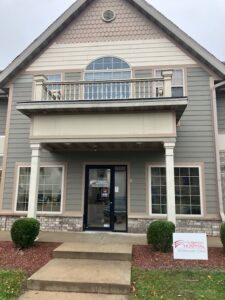 Edgerton Hospital and Health Services opened their first Whitewater clinic on November 13 at 757 E. Milwaukee Street, Suite C. The clinic is located on the side of the building in which a Subway restaurant operated for many years.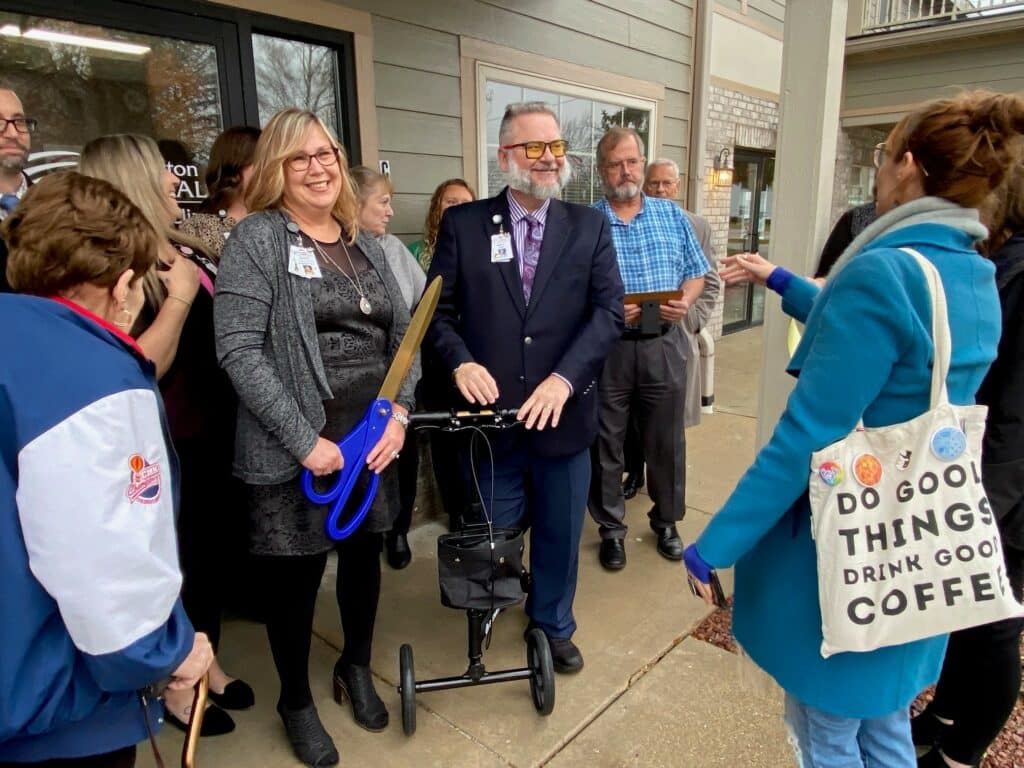 Services at the clinic will be provided by Dr. Rene Buenzow, DNP, PMHNP-BC, APNP, APRN-BC. Although Buenzow has been a family nurse practitioner for over 18 years, she also recently completed her psychiatric mental health nurse practitioner certification through University of Iowa. Half of the week she will be doing family practice, from birth to older adults, including urgent care. Buenzow also offers obstetric care, which generally transitions at about 32 weeks to the physician or midwife who will be delivering the baby. The other half of the week she will be doing psychiatry: assessing, diagnosing, and prescribing medications for all psychiatric diagnoses. If "talk therapy" (counseling) is needed, that would be provided by another professional.
Dr. Buenzow told the Banner that she wanted to be able to provide mental health care because in family practice she would see so many patients who had untreated concerns in that area. Recently she had been practicing in a clinic in Madison, but previously she had worked primarily in rural Iowa, and she missed the opportunities that being in those settings provided for knowing a whole family. She describes herself as an ally of the LGBTQ+ community. Buenzow was attracted to signing on with Edgerton Hospital because she felt that the CEO is a visionary and also for the chance to return to a small town practice. Edgerton participates in a large number of insurance plans, including Medicare and Medicaid. Although it is affiliated with SSM Health, Buenzow advocates for her patients to direct their own health care, and if someone needs a referral she is happy to make one to any provider.
When asked if Edgerton might consider also bringing some specialists to Whitewater, CEO Marc Augsburger indicated it could be a possibility, although that might need to take place in a different building, as the clinic is relatively small, with only two exam rooms.
Buenzow indicated she looks forward to serving the Whitewater community, saying, "I truly enjoy building relationships with patients and families and being part of the community. It is a privilege to be part of patients' lives, in both family practice and as a psychiatric mental health nurse practitioner. Edgerton Hospital and Health Services is committed to improving access to healthcare and we are happy to serve the Whitewater community."
Appointments may be made by calling 608-561-6740. For more information visit edgertonhospital.com.
Edgerton Hospital is a Critical Access Hospital. The hospital serves the communities of Edgerton, Milton and surrounding communities. Founded in 1923, the facility offers inpatient, outpatient, surgical, diagnostic, emergency, urgent care and rehabilitation services. It is an affiliate of SSM Health.