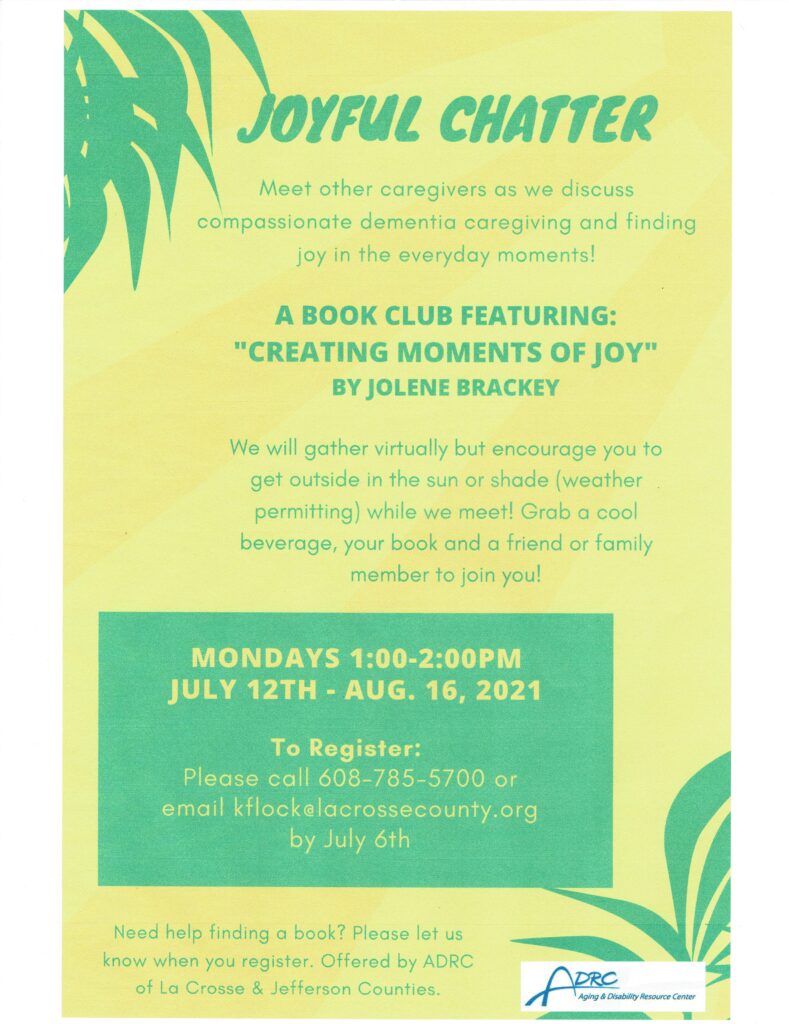 Summer is here and so is another book club! In July, the Dementia Care Specialists of Jefferson and La Crosse Counties will be sharing the book Creating Moments of Joy, by Jolene Brackey with you. Come meet other caregivers as we discuss compassionate dementia caregiving and how to find joy in the everyday moments!
This book club will be virtual, but encourages you to get outside in the sun or shade (weather permitting) while we meet. Grab a cool beverage, your book, and a friend or family member to join you!
Mondays 1-2 p.m. July 12th through August 16th.
Call 608-785-5700 to register or e-mail kflock@lacrossecounty.org by July 6th. Need help finding a book? Please let us know when you register!
Source: Press release from Aging & Disability Resource Center of Jefferson County