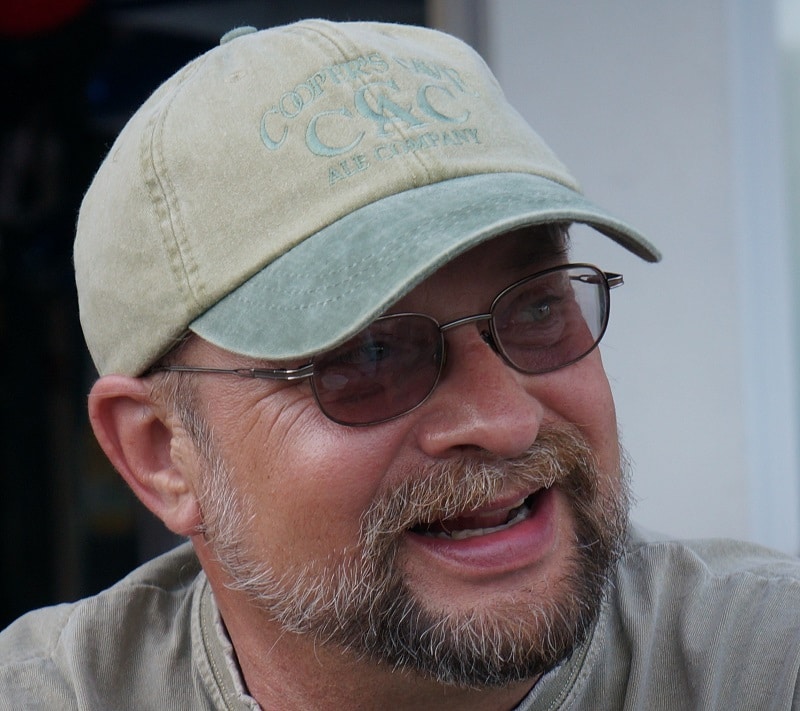 David Arthur McComb, 63, Whitewater, lost his life in an accident while doing what he loved; working on the farm while listening to music on his headphones.
David was born on October 2, 1956 in Pittsburgh, PA to Arthur and Vera (Lynd) McComb. He served his country in the United States Coast Guard and later received his Bachelor of Science Degree in Agriculture from Penn State University. David married Barbara Jane Arnold on April 28, 1984 in Bethlehem, PA. He and Barb moved to Whitewater in 1988 to live on the Lynd family farm. David worked for Associated Spring Company in Milwaukee for 23 years. Of the many projects he was involved in, the making of springs for the Mars rover and the Webb Space Telescope were the most notable. He and Barb owned and operated Amramp of SE Wisconsin since 2016. David enjoyed running Amramp and helping others to maintain their independence. He is remembered by his family for his strong family values, smile, love of laughter and his quiet manner. He was a wonderful example of father and husband to all the men in the family.
He is survived by his wife of 36 years, Barb, Whitewater; children Tom McComb, Whitewater, Libby McComb, Elkhorn; Brothers Donald McComb, Whitewater, Scott (Cathy) McComb, Chugiak, Alaska, Jay (Kim) McComb, Hendersonville, TN, Mark (Autumn) McComb, Whitewater; special friends Ken and Karen Foye (Portsmouth, NH), Ken Latzko and Louise Rheem (Carmel,NY); 21 nieces and nephews. He was preceded in death by his parents.
A private graveside service with military honors will be held at Hillside Cemetery, Whitewater. A celebration of David's life will be held on the family farm later in the fall. The family would like to thank the Walworth County Sheriff's Department and the City of Whitewater Rescue Squad for their service.
He will be missed!
Nitardy Funeral Home, Whitewater is assisting the family.
Online Condolences can be made at www.nitardyfuneralhome.com