On November 8, Whitewater High School students currently or formerly enrolled in computer science courses participated in Bebras International Computational Thinking Challenge. Bebras is an online competition where students are presented with 15 puzzles/questions that they are challenged to solve in 45 minutes or less.
The questions typically involve some sort of picture or graphical element that challenges students to think like a computer. For example, one of the questions this year asked students to find at most how many shoes someone had to try on to find the perfect size if all of the shoes in the store were arranged by size and width (see graphic). The answer is provided at the bottom of the article.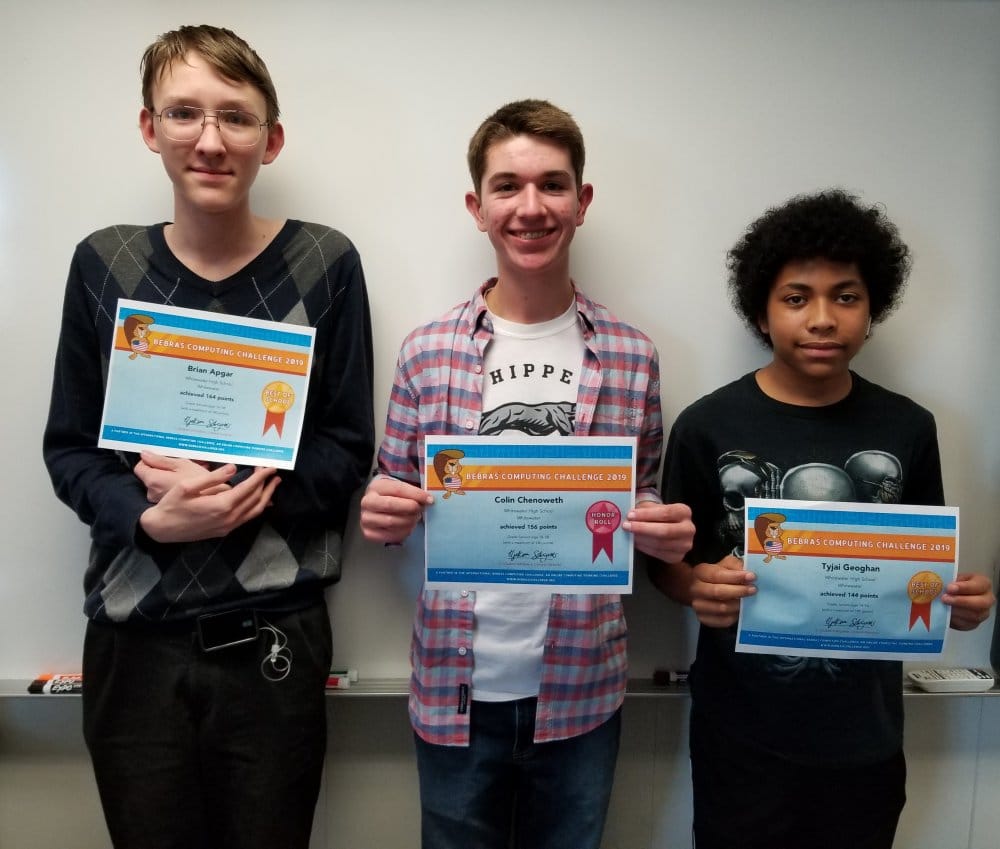 Freshmen and sophomores competed in the "junior" division while juniors and seniors competed in the "senior" division. Pictured are the top three finishers. Freshman Tyjai Geoghan finished with the highest score in the junior division, which was also the third highest score in the school. Senior Brian Apgar scored the highest in the senior division, missing only one question, followed closely by senior Colin Chenoweth.
Junior Division Results:
1st: Tyjai Geoghan
2nd: Jon Chan
3rd: Elijah Grall
4th: Blake Wegner
Distinction: Arno Crowley, Nicholas Weirich
Senior Division Results:
1st: Brian Apgar
2nd: Colin Chenoweth
3rd (TIE): Broderick Frye, Thomas Utynek, Andy Vo
Distinction: Shawn Chan, Nathan Wood, Peter Zimdars
Correct Answer: 2