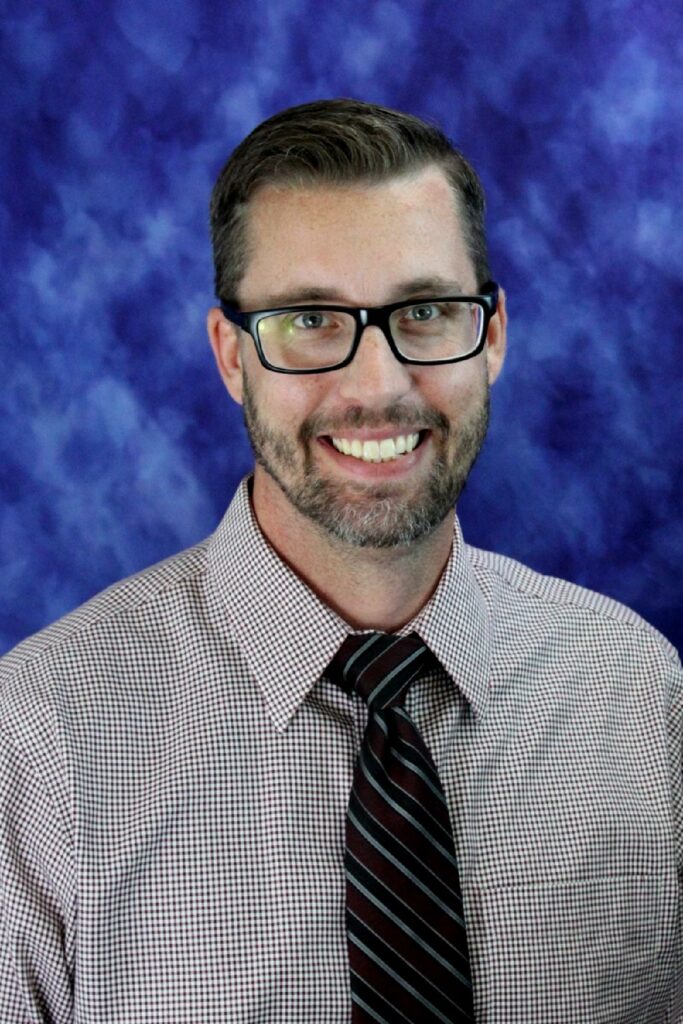 By Lynn Binnie
Whitewater Banner volunteer staff
whitewaterbanner@gmail.com
At a special meeting on October 26 the City of Whitewater Common Council voted unanimously after closed session deliberation to appoint John Weidl as city manager effective November 7. Councilmember Brienne Brown was absent. Weidl has served as interim city manager since this past August under a contract between the city and GovHR USA Temps, with a term that ends on November 4. Cameron Clapper, who had served as city manager since 2012, resigned in August to take the position of county administrator in Dodge County.
After a weeks' long process that included the assistance of GovHR USA in conducting a national search, phone interviews and video interviews, the council presented three final candidates. Weidl was selected along with finalists David Porter and James Palenick for a full day interview Friday, October 21st. The day consisted of interviews with the city staff and city stakeholders along with a tour of the community and a meet and greet for citizens. The Common Council interviewed the candidates on Saturday, October 22nd and received information from other interview panels.
According to a press release, "His [Weidl's] ability to begin in August and jump on board with many projects including the upcoming EMS staffing referendum was a great attribute when making the decision to bring him to Whitewater."
"We welcome Mr. Weidl as the new City Manager for Whitewater," Common Council President, Lisa Dawsey Smith stated. "The Council took this decision very seriously and feels that Mr. Weidl is the candidate best qualified for this role for the City of Whitewater. We trust that Mr. Weidl will bring his experience, abilities, and energy to work diligently and passionately for the City of Whitewater."
"Like every community, Whitewater is facing a number of challenges, and we feel that Mr. Weidl has the drive to tackle projects head-on and a desire to get results for the betterment of the entire community," stated Dawsey Smith. "His experience and knowledge in local government, especially economic development, should prove to be an asset to our city."
The city's Economic Development Director position has been vacant since Cathy Anderson's departure in the summer. Dawsey Smith told the Banner that now that the manager position has been filled, she anticipates that a search will soon be commenced for the economic development role.
According to the employment agreement that the Council approved, Weidl's annual salary will be $115,000, increasing by 4% to $119,600 effective January 1, 2023. Thereafter future increases "will be tied to performance reviews…If there is no action by the City Council on the City Manager's salary, he shall receive the same percentage increase in base salary that is given across the board to other non-union City employees." The agreement stipulates that the manager shall serve at pleasure to the Council, and may be terminated at any time without cause or for just cause. In the case of just cause, he would receive no severance. If he is removed without just cause after180 days of employment or thereafter, he will receive six months of salary and continuation of health insurance. If the manager resigns, he must provide 60 days' written notice.
Weidl resides in the Town of LaFayette, located in the Elkhorn Area School District, and currently serves as a town supervisor. He previously was employed by the Village of Mukwonago for nearly eight years, initially as Village Administrator but ultimately also wearing the hat of Director of Economic Development. Prior to that he served as City Administrator/Clerk/Treasurer and Director of Public Works for the City of Princeton, Wisconsin. John is a decorated United States Air Force Combat Veteran with tours of duty in Europe and Middle East. He graduated from Northern Illinois University with a Bachelor of Arts in Political Science/European History, and from the same school with a Master of Public Administration.
On his LinkedIn page, John describes himself as a "transformational public-sector leader" and "economic development expert." In Mukwonago he "established, facilitated, and managed development projects totaling over $350 million," utilizing Tax Increment Financing.
When given the opportunity to respond to the council's decision, Weidl shared the following comment. "Thank you to the community members, staff and elected officials that participated in the process of choosing the City's next manager. I've enjoyed the previous two months serving as the Interim City Manager, particularly finding value touring the community and discussing the Fire & EMS referendum as an entryway to learning more about the needs and opportunities of Whitewater while meeting several hundred community members and dozens of local organizations."
"I'm excited to bring my expertise in economic development, energy, and enthusiasm to Whitewater as we look to increase opportunities for public outreach, communication and collaboration with local partners," Weidl continued. "On the morning of November 7th, I will be available at the SweetSpot, next to City Hall, from 8:30 a.m. to 10 a.m. as a first opportunity to re-introduce myself to the community as the permanent City Manager. Coffee and pastries will be provided for anyone who wishes to attend. Thank you for the opportunity to serve."
The press release concludes, "The Common Council extends gratitude to the various constituencies involved with the success of the hiring process including the community, members of staff, Lee Szymborski from GovHRUSA and Mike Earle from GovHRUSA Temps."