The Whippet Girls' Tennis Team just returned from the Altoona Invite which was played in Altoona and Chippewa Falls. Whitewater went 4-1 over the two-day tournament.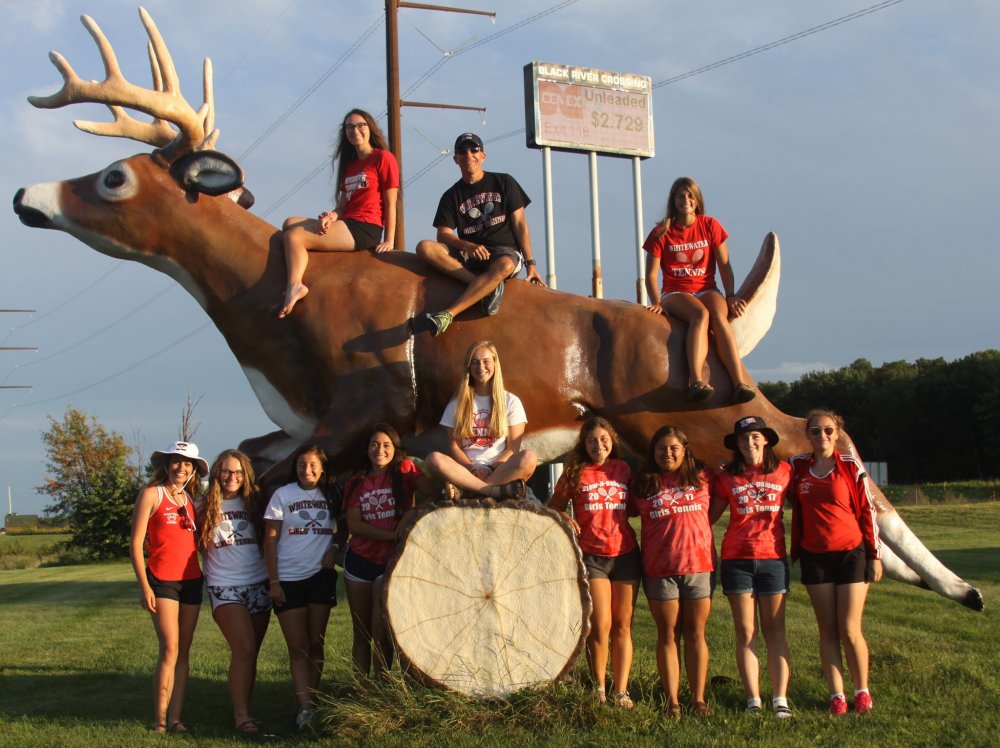 On Thursday, the Whippets opened with a 2-5 loss to Ashland. Picking up wins were Josie Hintz at 4 singles, and Katelyn Lashley and Emily Scherer at 3 doubles. There were close matches at 2 singles, and 1 and 2 doubles, but the Whippets just couldn't quite pull them out.
Coach Tim Nelson stated, "We continued to improve throughout the rest of the day and were able to carry it over into the next day as well. One of the things that we need to work on is starting out. We are notoriously slow starters, and if we are to continue to improve, this will become a key area. Most of our remaining matches are dual meets; we only play one match, and thus can't think that we can use the first match of the day to get into it."
Photos Courtesy of Greg Stewart
The Whippets took 11 players to the tournament, so there was quite a bit of moving positions from singles to doubles and changing of doubles teams. Several kids had a very successful tournament; Josie Hintz was 5-0, Tessa Papcke, Sophie Olson, and Katelyn Lashley were all 4-1, and Anisa Dauti was 2-0 in her varsity matches.
Whitewater is right back at it on Monday morning, August 26, with a dual meet in Columbus.
Team Scores
Whitewater 2, Ashland 5
Whitewater 5, Chippewa Falls 2
Whitewater 7, Mondovi 0
Whitewater 4, Altoona 3
Whitewater 5, West Salem 2