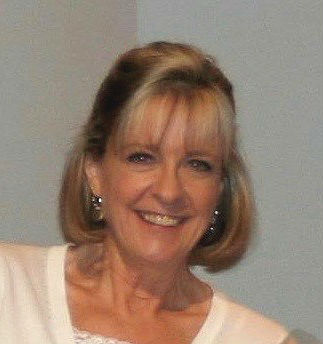 Carla was the loving wife of Dan Roh.
Carla was born in Whitewater, Wisconsin on July 26, 1955, to Dr. Lee and Betty Jo Allenstein. She graduated from Whitewater High School and then went on to receive a BS degree from the University of Wisconsin – Madison and pursued her MBA at Rockhurst University in Kansas City.
She began her professional career in retail at Macy's in Kansas City, then joined Hallmark Cards also in Kansas City.  On the side she taught piano (Allenstein Piano Studio).  In the mid-90s she resigned from Hallmark and committed herself full time to her piano studio.  This was her true calling.  To watch Carla working with her students in her studio or during one of her student's recitals or competitions was to see someone who truly loved her work.  
Her other passions were cooking, gardening, playing bridge (for fun and competitive) and dogs, specifically miniature dachshunds.  Be they her dogs, a friend's or a just stranger walking their dog, there was an immediate connection.  There was pure joy for Carla when she helped rescue a dog from a puppy mill.  
Carla is survived by her husband of 37 years, Dan Roh, her brother Steve (Karen) Allenstein of Madison, Wisconsin, brother Scott (Donna) of Weyauwega, Wisconsin, sister-in-law Jackie Roh of Greensboro, North Carolina, brother in-law John Roh and sister-in-law Jean Morton Roh of Columbus, Nebraska, brother in-law Pat and sister-in-law Beth Roh of Abie, Nebraska and many beloved nieces and nephews.
A special thanks to family and friends. Your support and prayers played a critical role in Carla's drive to "get better" and potentially return home.
There will be an open house at the Porter Funeral Home in Lenexa, Kansas on Saturday, May 25th from 1-3 p.m. followed by a Celebration of Life service at 3 p.m. Burial will take place on Monday, May 27th at 11 a.m. in the St. Peter and Paul Cemetery in Abie, Nebraska.
Carla, we miss you!
In lieu of flowers, the family suggests that you consider making a contribution to the following organizations or the charity of your choice:
Wag N Train Terrier Rescue
1006 N 77 Street
Omaha, NE 68114
Madonna Rehabilitation Hospitals
5401 South Street
Lincoln, Nebraska 68506
QLI (This was Carla's transitional rehab facility/organization in Omaha.)
6404 North 70th Plaza
Omaha, Nebraska 68104