The Whippet Boys' Swim Team finished out their last home meet of the season with a win against the Delavan-Darien Comets Tuesday night, January 17.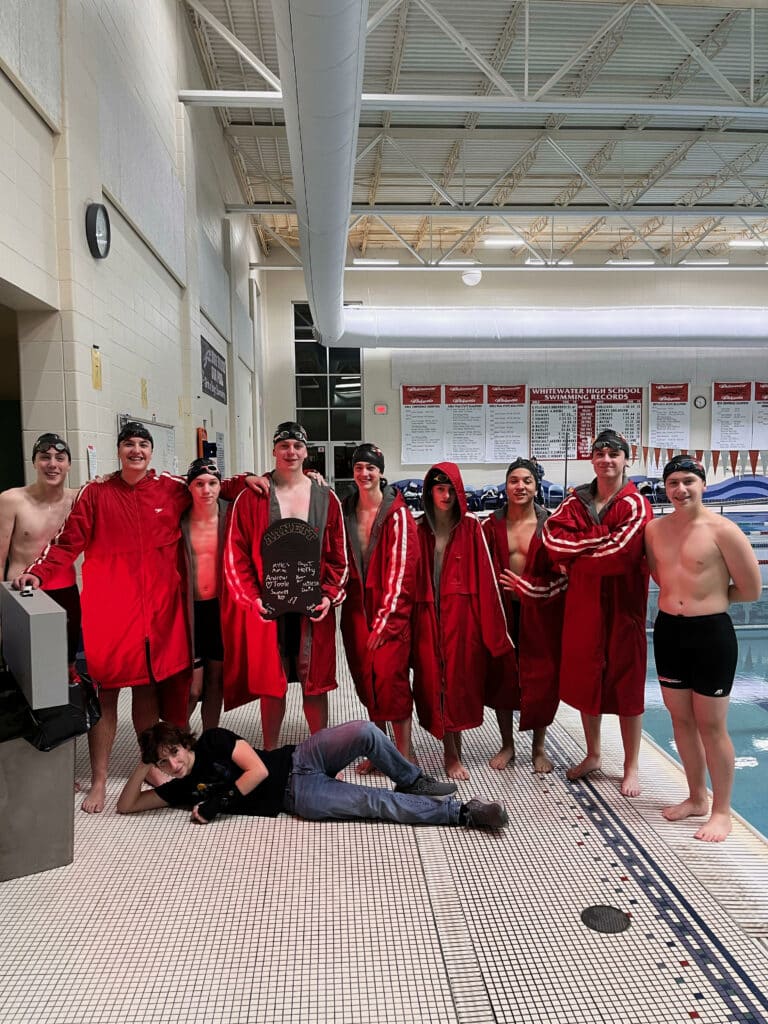 Tyler Arnett continues to swim strong in the 200 and 500 Freestyle, going right on his season best times and winning both events.
Miles Nickelsburg had an impressive night taking a 2nd place finish in the 200 Freestyle and 100 Freestyle. Miles dropped 10 seconds in his 100 Freestyle going a 1:03.80.
Jack Hefty won the 200 IM going a new best time of 2:30.72. Jack continues to swim fast and went on to win the 100 Freestyle with a new best time of 57.43. He also had a new 50 Butterfly split of 28.92.
Andrew O'Toole went a best time in 50 FR of 28.35 and then went on to lead off the 200 FR relay and dropped more time in his 50 going a 28.23. Andrew also dropped 8 seconds in the 100 Backstroke with a new time of 1:21.98.
Xavier Zei continues to drop more time in the 100 Breaststroke going a new best time of 1:31.97. That's a 3 second drop from just last week! He also improved his 50 FR relay split by 4 seconds!
Myles Morse brought home the win in the 50 Freestyle going a best time of 28.25. Myles also swam the 500 Freestyle for the first time this season going a time of 6:50.83.
Cruz Aranda had strong races in the 100 Butterfly and 100 Backstroke winning and going best times in both events! He dropped 2 seconds in his 100 Butterfly with a new time of 1:08.21.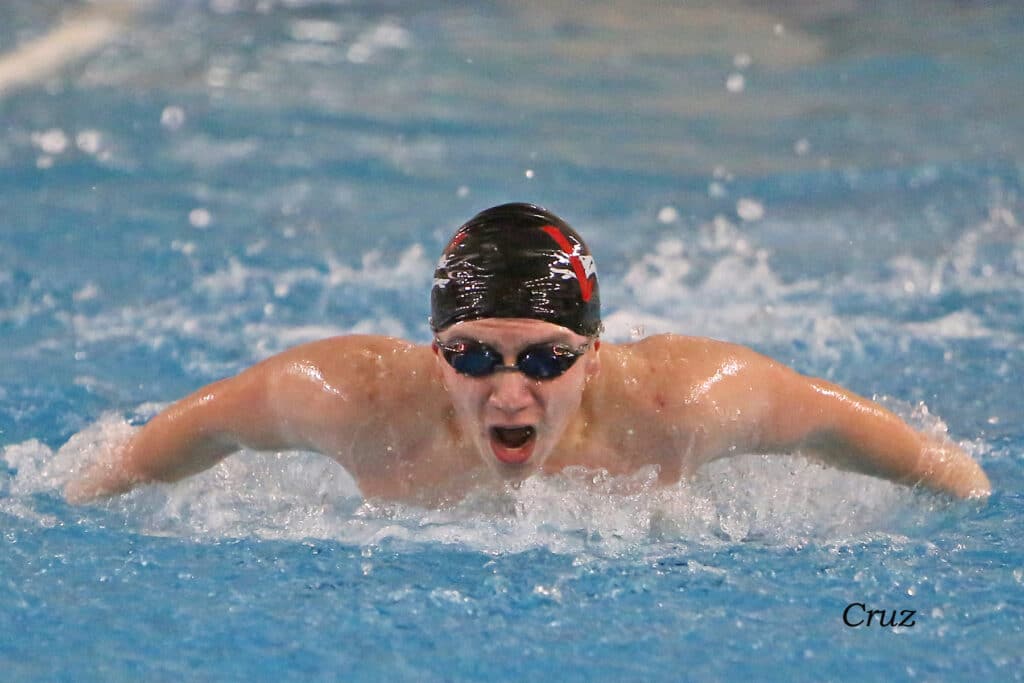 David Enns continues to improve his technique in the 100 Backstroke. He went a solid time of 1:37.40.
Onyx Thompson swam a great race in the 100 Freestyle and 200 Freestyle going right on his season best times.
The Whippets are up again next week Tuesday, January 24th, at 5:30 p.m. against Jefferson/Cambridge in Jefferson. Hope to see you there!
Article and Photo Submitted by Sarah Reynolds
Whitewater High School Co-Head Boys' Swim Coach
sreynolds@wwusd.org