The Whitewater Boys' Basketball Team made a successful trip to Clinton, Tuesday, January 4th, defeating the Cougars 64-49.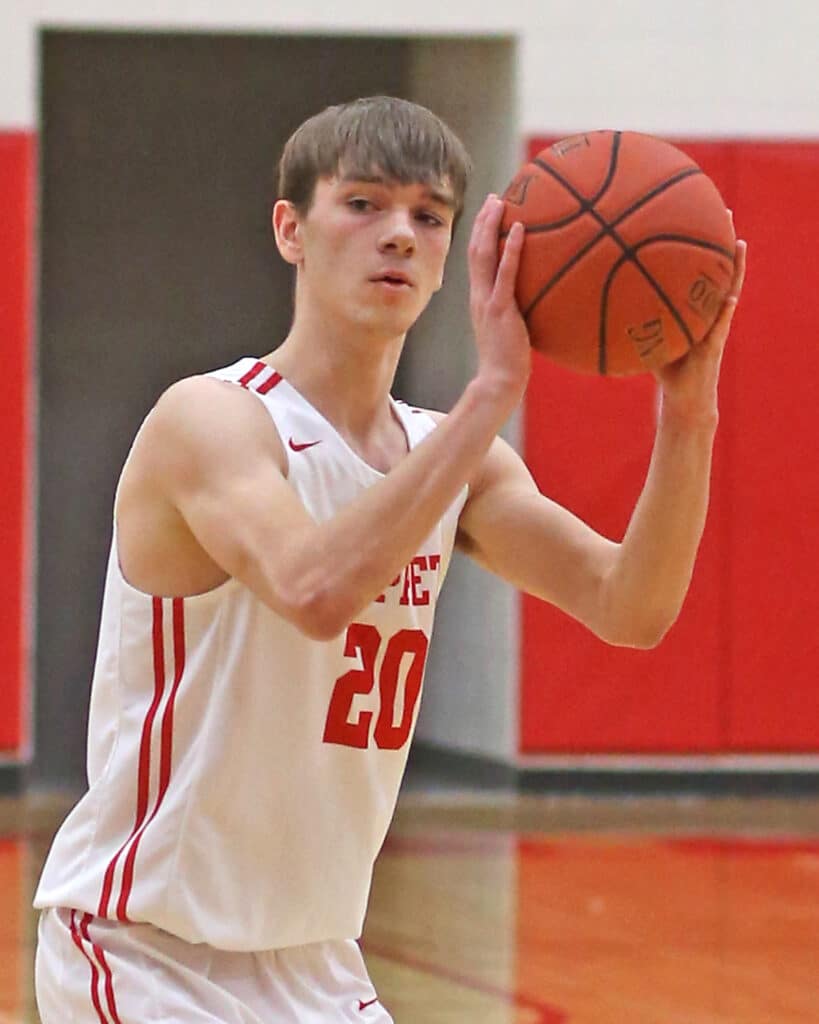 The Whippets outscored Clinton 10 to 2 in the last four minutes to take a 33-23 halftime lead. A 12-point Whitewater advantage at the free throw line in the second half helped the Whippets hold off Clinton's comeback attempts and win a hard fought, physical game.
Whitewater was led by Jon Aron's 21 points, making 9 out of 15 shots. Sam Brown continued his steady all around play with 8 points, 9 rebounds, and 6 assists. Jake Hintz and Ramon Wence chipped in with 13 and 10 points. The Whitewater boys next play at McFarland on Friday, January 7th.
Article Submitted by Dwayne Lange
File Photo Courtesy of Bob Mischka