What a way to close out the 2022 Girls Swim Season! The Whippets competed at the State Meet on Friday, November 11, at Waukesha South High School, and man did they show up to compete!
Makayla Bazeley started off the State meet in the 200 Freestyle. She was originally seeded 11th overall, however her competitive edge earned her a 7th place finish with a time of 1:57.79. That's about a 3 second drop!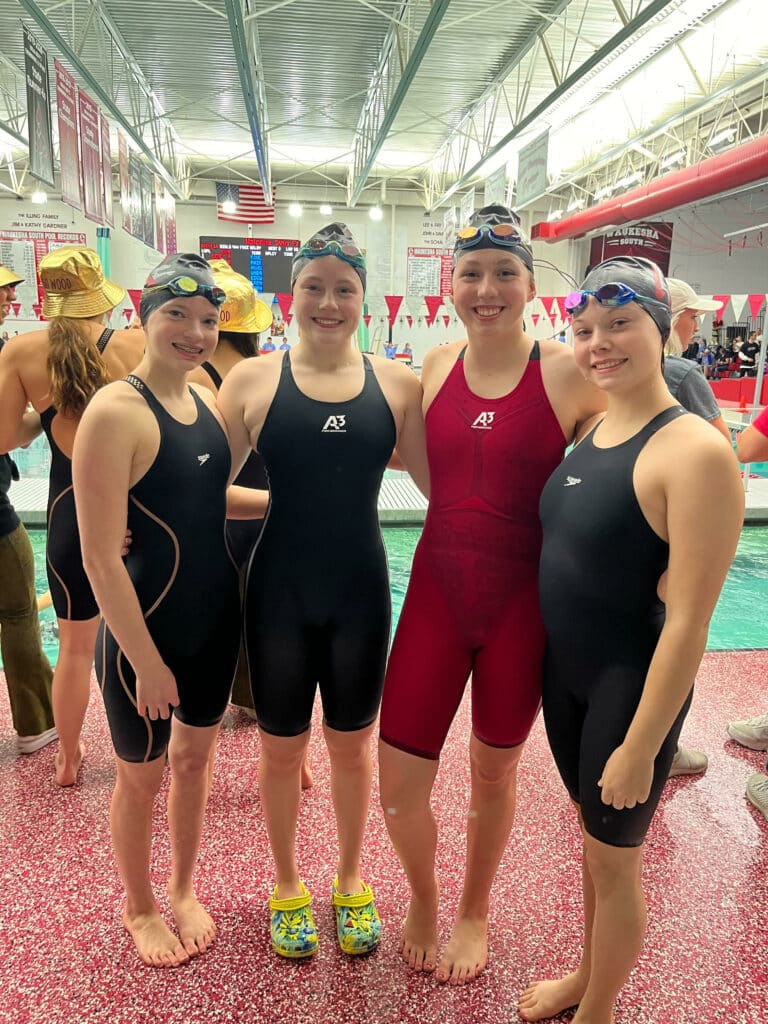 Makayla Bazeley didn't stop there…she competed in the 100 Butterfly where she earned herself a spot on the podium with a 5th place finish by going a time of 59.77!
Grace Foucault finished out her high school individual swim career in the 100 Backstroke. She placed 12th overall with a time of 1:00.37!
To finish off the State Meet, Makayla Bazeley, Brooke Bazeley, Emerson Dunham, and Grace Foucault competed in the 400 Freestyle Relay. And boy was this a race! The girls beat their seeded time by 6 seconds with a time of 3:51.24!
With Makayla's lead off performance in the 400 Freestyle Relay, she is now the NEW school record holder for the 100 Freestyle with a time of 54.04! Everyone else on the relay also had some amazing splits including Brooke Bazeley (58.99), Emerson Dunham (1:01.87), and Grace Foucault (56.34).
We would like to give a special shout out to our relay alternates, Josie Treder and Ashly Xochipa. We appreciate their continued work at practice and endless support to their teammates!
Another shout out to our Whippet swimmers who came to support their teammates – Charlotte Hajewski, Lucy Davis, Sanibel Fox-Simes, and Georgia Esch. We appreciate you all!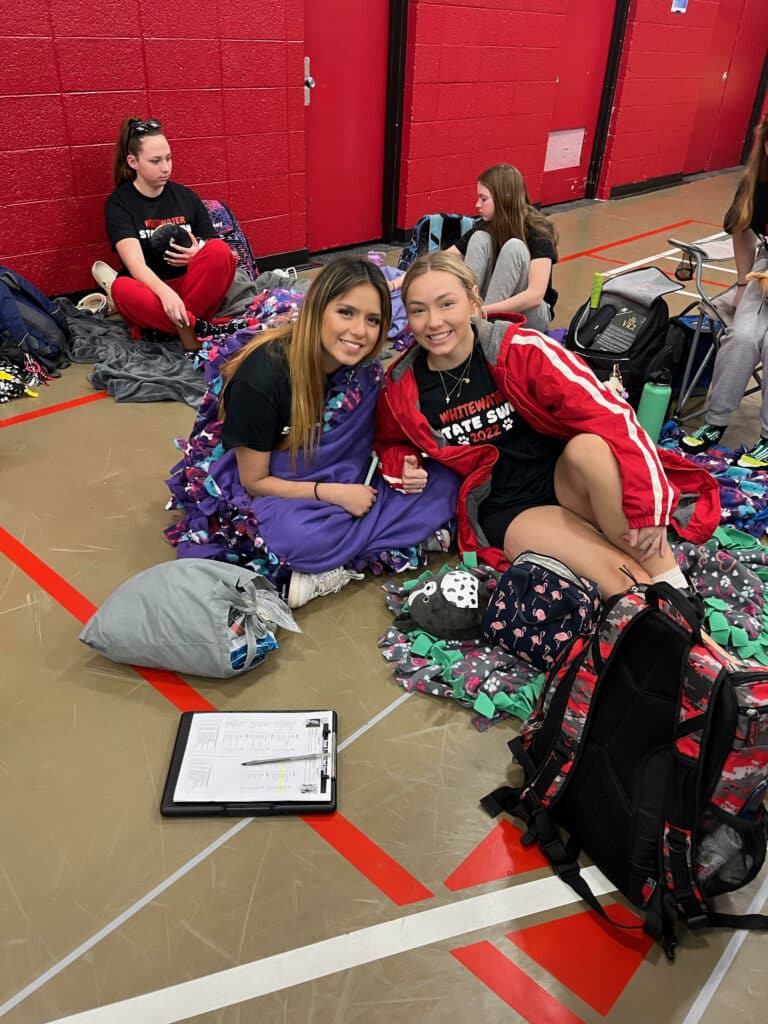 And that's a wrap for the 2022 Girls' Swim Season!
Article and Photos Submitted by Sarah Reynolds
Whitewater High School Head Girls' Swim Coach
sreynolds@wwusd.org