Article Submitted by Michael Hookstead
Whitewater High School Head Baseball Coach
mhookstead@wwusd.org
Photo Courtesy of Bob and Peter Mischka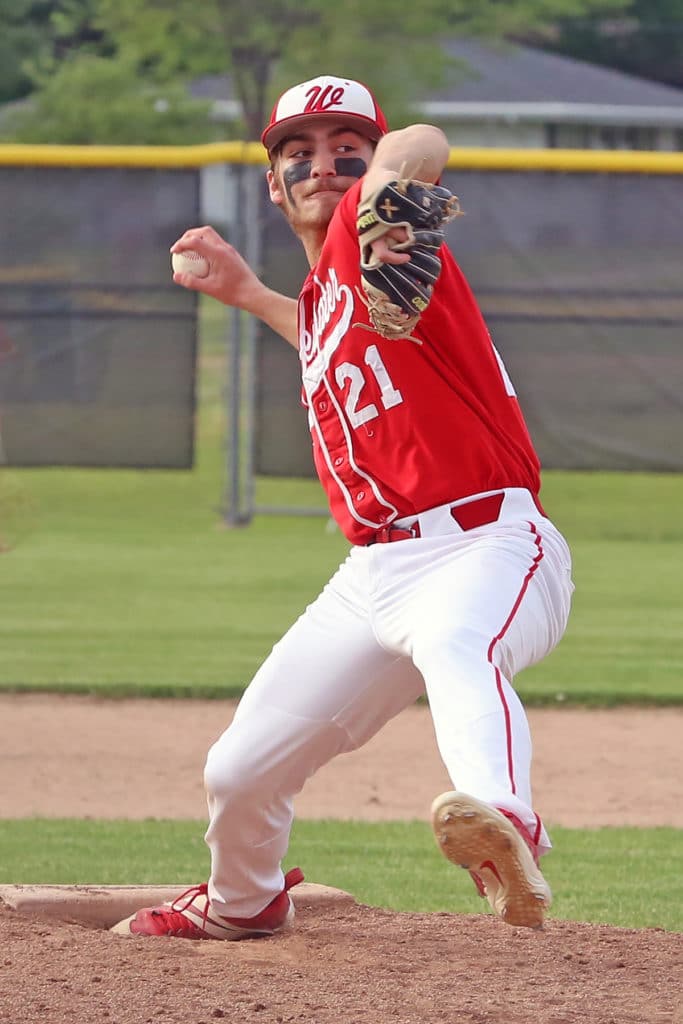 The Whippet Baseball Team picked up another win against Clinton on Thursday, June 3, by a score of 7-4. The game was close the whole way, but the team put up two insurance runs in the bottom of the 6th inning to take a 7-3 lead. The Cougars scored one run in the 7th inning before Mason DePorter ended the game by throwing out a runner trying to steal second.
Marc Jones was the starting pitcher, and Jacob Heritage came in to record the last two outs. 
The team is playing their best baseball at the right time of year. The Whippets will be back in action on Friday, June 4, when they host Edgerton at 4:45.