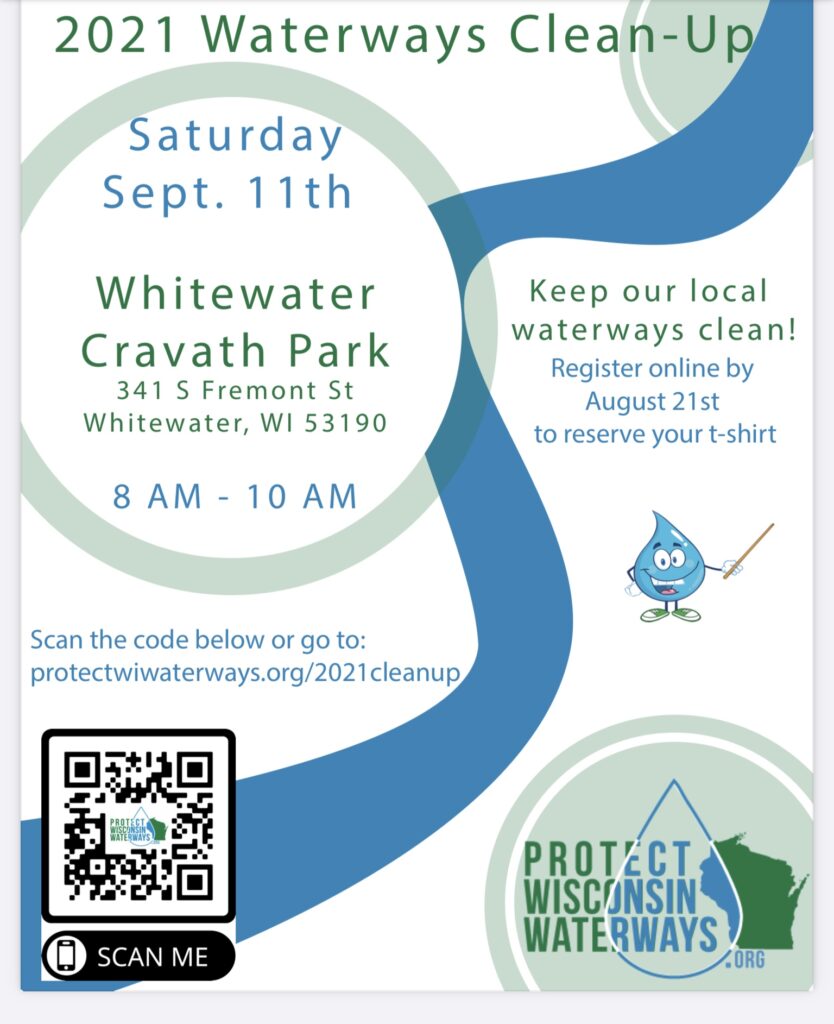 Join the Protect Wisconsin Waterways 2021 Clean-Up
Saturday, September 11th, 2021
Sign up at https://protectwiwaterways.org/get-involved/events/2021cleanup/
In 2017, at the first Protect Wisconsin Waterways Clean-Up, we had three clean-up locations and 30 volunteers helping clean up the Rock River and connected waterways. Fast forward to 2019, the Clean-Up grew to include eight locations and 196 volunteers! After postponing our 2020 Clean-Ups due to COVID, we look forward to cleaning up the Rock River and other area waterways on September 11, 2021.
From picking up basic trash like aluminum cans and wrappers to more unique items – children's bikes, plastic toys, shoes, a TV, bike and car tires, and a parks and recreation barrier – volunteers have fun while making a huge splash in the environment and community!
How can we make an even bigger impact in 2021?

With nine clean-up locations this year, Protect Wisconsin Waterways hopes to engage even more volunteers! Waterway clean-up locations are spread out across the Rock River Stormwater Group member communities, including the City of Beloit, Town of Beloit, Janesville, Milton, Whitewater, Fort Atkinson, Watertown, Beaver Dam, and Waupun.