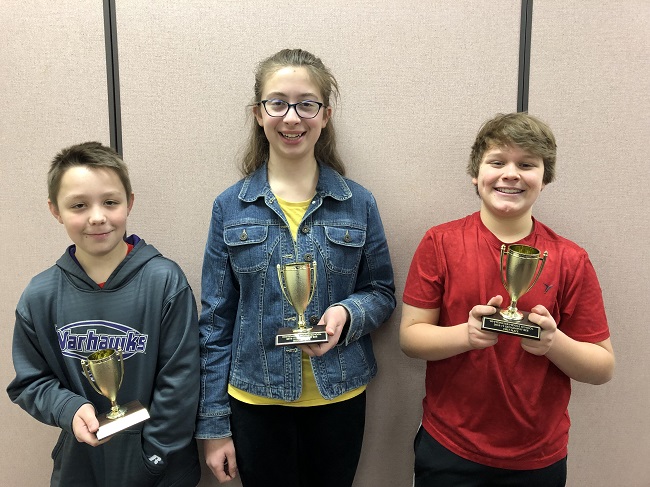 Whitewater Middle School hosted a school-wide National Geographic Geography Bee on Wednesday, December 19.
Special congratulations to 7th-grader, Emerson Ellenwood, for his first place finish. Marina Linos, also a 7th-grader earned second place. Third place went to 6th-grader Carson Petitt. Emerson will now complete a qualifying test to go on and compete at the state level National Geographic Bee where he has a chance to win a $50,000 college scholarship.
Congratulations to all of these students! Good Luck to Emerson as he advances to the next level of competition.