Editor's Note: The following was provided by Whitewater VFW Post 5470.
The Whitewater VFW post has long been without a permanent home. For many years, the local VFW partnered with American Legion Post 173, hosting meetings in the old Legion Hall on Wisconsin St. until it was sold to be converted into senior housing in 2019. Since then, the VFW Post has held meetings in local businesses, Post members' homes, and most recently partnered with the Whitewater Lions Club to host meetings in their Whitewater Lake clubhouse.
"While we appreciate the partnerships and support of the Legion, Lions Club, and community over the years, Whitewater is in need of a dedicated space to serve Veterans' needs" said Post Commander Jason Dean. "With the university here, Whitewater is a place where many Veterans come as they transition out of the military and back into civilian life. We need a space for the Veteran Community to call home."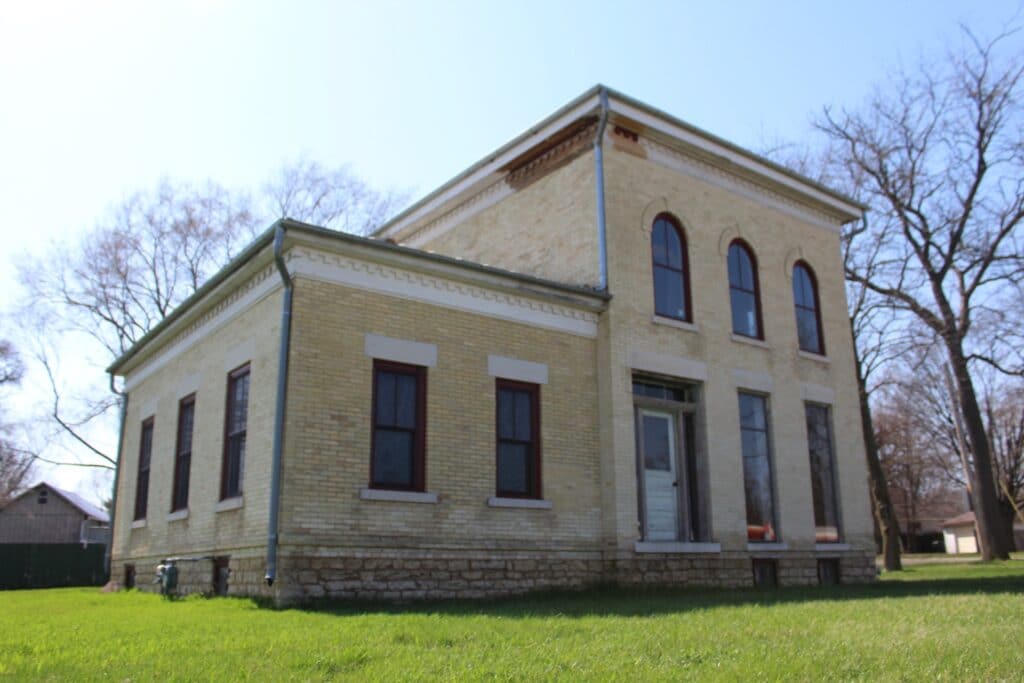 A prominent local building, on the corner of Janesville St. and Walworth Ave. has been left vacant, and in need of major renovations for the past several years. "This building would make an ideal Veterans Center for the City of Whitewater," said post member Curtis Lemke. "It is a local landmark, and it would be a shame for it to continue to sit empty." The Whitewater VFW post recently re-established a committee founded to fund local Veterans building projects.
The Post 5470 Buildings and Memorials Committee was originally established to finance the Memorial along the Main Street bridge in downtown Whitewater. They now seek to raise funds to purchase and renovate the Janesville St. building. "A Veterans Center would serve as the heart of the Whitewater Veteran community. More than a place to hold meetings, the building will be a hub for connecting resources and engaging with Veterans and the community," stated Commander Dean.

The Janesville St. building was built in 1860, placing it among the oldest buildings in Whitewater. The committee's goal is to raise $500,000 to purchase and renovate the building, preserve the historic exterior and incorporate modern amenities creating a versatile space for Veterans and the community.
If you wish to contribute to the building fund, checks may be mailed to VFW Post 5470, PO Box 426, Whitewater, WI 53190, or by contacting committee chairman Curtis Lemke at JVC@VFW5470.org. Donations are tax deductible to the full extent of the law.
Veterans of Foreign Wars is a Congressionally chartered 501(c)19 non-profit organization, Whitewater post 5470 has been in existence since 1947.