The Whippets jumped out to an early lead on a cold, rainy, and windy night against Jefferson on Friday, September 24.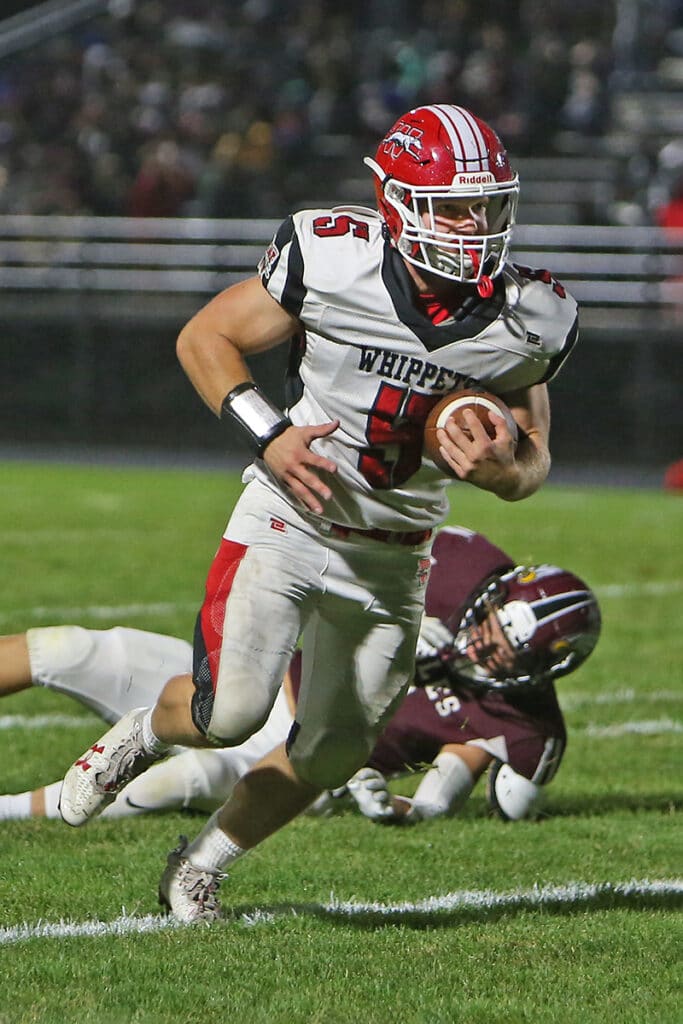 On the Eagles' first possession, the Whippets made three great stops and then forced a fumble and recovered it on the fourth play of the game. The Whitewater offense marched right down the field and on 3rd and goal, Brock Grosinske found wide receiver Jacob Raglin in the back of the endzone to take the early 6-0 lead.
Unfortunately, Jefferson took over from there, and the Eagles were able to score multiple times in the first half.
The Whippets played much better in the second half not letting Jefferson score again and by also punching in another touchdown on an 11-yard run by senior Connor Sharlow.
The final score ended up being a 42-14 loss for the Whippets.
Join us for our Homecoming game this Friday at 7 p.m. as we take on Edgerton in what should be an exciting matchup!
Article Submitted by Jason Bleck
Whitewater High School Head Football Coach
jbleck@wwusd.org
Photo Courtesy of Bob Mischka