Whitewater (2-0 conference, and 13-5 overall) prepared heavily for a tough match up in Brodhead on Tuesday night, September 13. This preparation proved worthy of a 4-set victory, 25-21, 12-25, 25-12, 26-24. Whitewater came into the match with a shortened roster due to some illness, but persevered and came out firing on all cylinders!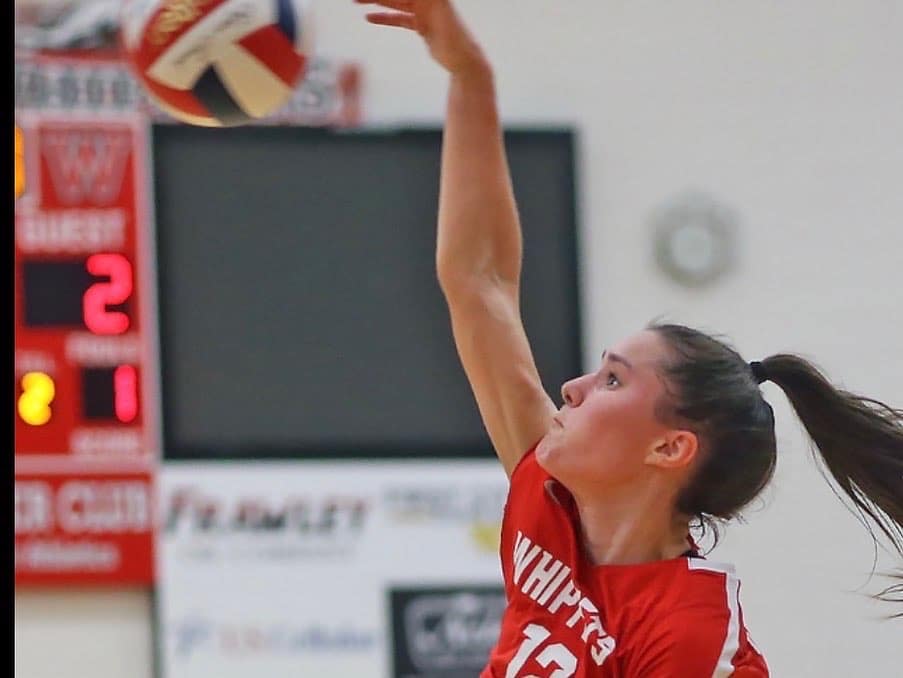 Marina Linos and Cambell Alexander (CC) were asked to step up on the right side and middle respectively. Kilar stated, "They both responded with outstanding play. I was so impressed with Marina and CC. CC led us with 3 aces on the night and had 2 blocks. They responded to the game plan and led in their positions. In addition, every player contributed! Calli Grosinske set a great game, with another double-double on the night with 31 assists and 17 digs. Cali Kopecky played solidly, with 3 aces on the night. Ella Spear was a defensive force. Zoe Kohl came in to give us some passing relief in serve receive, and Aidyn Amundsen held her own in the middle, against a strong Brodhead offense!"
Kilar continued, "Caleigh Yang, our libero, led the back-row defense keying in on never letting a ball drop". Kilar stated, "Caleigh is one of the top liberos in our conference. She is playing with intensity and owning the libero role." Kilar added, "Kindyl Kilar took care of the game plan offensively. Kilar led all players with a double-double with 33 kills (8.25 kills per set), and 14 digs. The way she leads by example is so impressive. Our whole team is committed, and I am excited about what they are doing as a team!"
Statistical leaders for Brodhead included Abbie Dix with 13 kills and 2 blocks and Alexis Kammerer with 28 assists, 3 aces, and 13 digs.
Next up will be Parents' Night on Thursday where we host McFarland at the Whitewater High School Gym.
Article and Photos Submitted by Mary Kilar
Whitewater High School Head Volleyball Coach
mkilar@wwusd.org