Article Submitted by Mark Maas
Whitewater High School Head Track and Field Coach
mmaas@wwusd.org
Photo Courtesy of Coach Jill Rausch
The Whippet Track and Field Team hosted a WIAA Division II Sectional on Thursday night, June 17, advancing two relays and two individuals to the WIAA State Meet in La Crosse. 
Heading to La Crosse for the girls are the 4×100 and 4×200 M Relays. Kacie Carollo, Amanda Tovar, Madelynn Buehler, and Kindyl Kilar finished second in the 4×100 and third in the 4×200 to advance into the state competition. Alternates for the relays are Olive Coburn and Emma Weigel.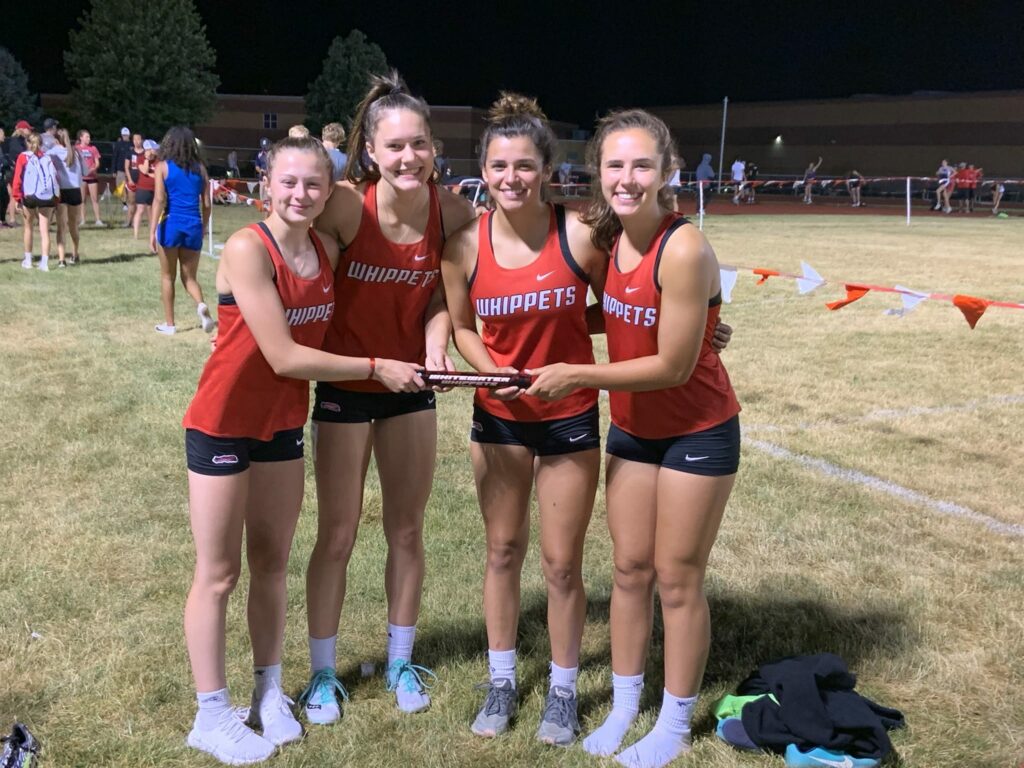 Trenten Zahn raced his way to a victory with a thrilling finish in the 800 M Run. Sprinting down the final straightaway, Zahn caught Jefferson's Sawyer Thorpe at the line and pulled out the win by 1/100th of a second.
Avery Caputo earned his way to State in the 100 and 400 Meter Wheelchair races.
The Whippets battled all night long with many having their best performances of the season. The Whippet Coaching staff is proud of all of the student athletes and the effort they put forth this year. We are particularly thankful, indebted, and proud of the leadership provided by our seniors who have had to navigate through a difficult year. In a word, they were outstanding and will be missed.
We would also like to thank everyone who helped us put on the WIAA Sectional Track and Field Meet, in particular Meet Manager Chad Carstens, AD Justin Crandall, Shannon Cushman, and Ronnie Kelly and his grounds crew, along with all of our meet workers who helped us once again put on a successful meet.
Link to Meet Results:
https://www.wiaawi.org/Portals/0/PDF/Results/Track/2021/whitewatersectional.htm?ver=V6ImQqr2xXCqfzAxBDc7qg%3d%3d