Whitewater Volleyball defeated Big Foot Thursday, October 7th, 3-1 by the scores of 25-21, 12-25, 25-19 and 25-18.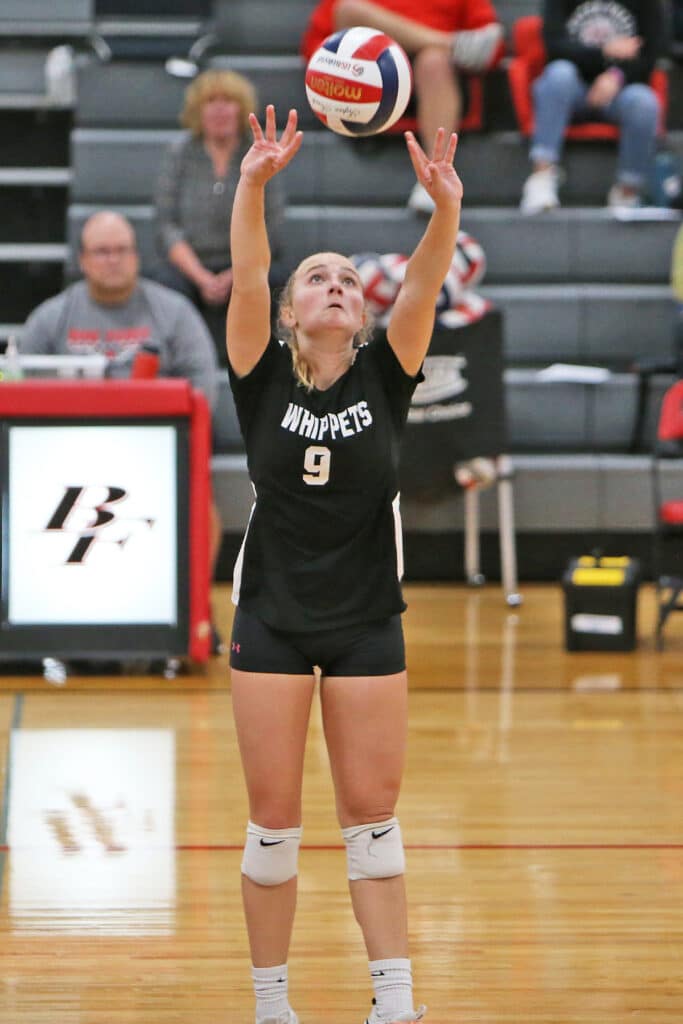 Many players contributed to the team's success Thursday night. Jenna Pope dominated at the net with 6 total blocks and added 4 kills. Jenna played confidently and was able to shut down Big Foot's middle attack.
Freshman Calli Grosinske had her best match setting for the year. She did an outstanding job distributing her sets and worked hard to set our middle in transition.
Seniors Nikita Hartzheim and Savannah Hill had breakout games. Nikita came in and served tough, hitting Big Foot's seams, which kept them out of system. Savannah Hill played her best game to date, having solid contact on the ball when hitting, and helping provide a strong block.
Sophomore Aidyn Amundson had her best game to date, also. She worked really hard to close blocks and be up and available to hit. She is getting more and more confident each time she plays.
The Whippets have one more conference match on Thursday, October 14, in Clinton. They will close out the regular season at the Rock Valley Conference Tourney in Edgerton on Saturday, October 16th.
Stat Leaders:
Aces: Kindyl Kilar-3
Kills: Kindyl Kilar-24
Blocks: Jenna Pope-6
Assists: Avery Hintz-16, Calli Grosinske-12
Digs: Kindyl Kilar-23
Article Submitted by Kathy Bullis
Whitewater High School Head Volleyball Coach
kbullis@wwusd.org
Photos Courtesy of Bob and Peter Mischka