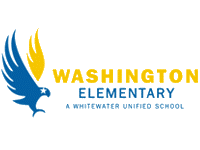 MILWAUKEE (February 29, 2020) — Washington Elementary School in Whitewater, Wisconsin, has been awarded a $2,000 Healthy Schools Grant by the Mission: Healthy Kids program, a partnership of Children's Wisconsin and Kohl's Cares. Twenty-five Wisconsin schools have received this grant to be utilized during the current 2019-2020 school year. The school applied to further its work in the area of mindfulness.
Mission: Healthy Kids promotes policy, systems, and environmental changes in schools that improve school community health specifically in the areas of nutrition, physical activity and healthy minds. Coordinating with and supporting the Wisconsin Department of Public Instruction and the Wisconsin School Health/WSCC award program, the grant application process required schools to identify an area for improvement in their school environment by completing the Action for Healthy Kids abbreviated School Health Index. The Mission: Healthy Kids Healthy Schools grants are designated to help support work surrounding school's identified improvement area.
"The Mission: Healthy Kids program is pleased to offer these grants supporting Wisconsin schools, because we know healthy kids learn more," said Katie Horrigan, director of education and outreach, Children's Wisconsin and Mission: Healthy Kids. "Creating a healthy learning environment takes commitment and work from the entire school community. Our goal for these grants is that they provide schools with some added support to improve the health and well-being of the entire school community."
Using funds from this grant, Washington Elementary will be hosting a Mindfulness Family Night for elementary students who attend school in Whitewater and their families. On Thursday, March 12 from 6-7 families are invited to gather at Washington to learn more about the benefits of Mindfulness and participate in some fun family friendly activities.