The Whitewater Varsity Squad (6-1 conference, and 17-6 overall) hosted Jefferson for Senior Night on Tuesday, September 27, and swept the Eagles 25-12, 25-19, 25-20. The Whippets continued their win streak, and swept the Evansville Blue Devils in 3 straight sets on Thursday, September 29. The entire squad shared playing time in the victory.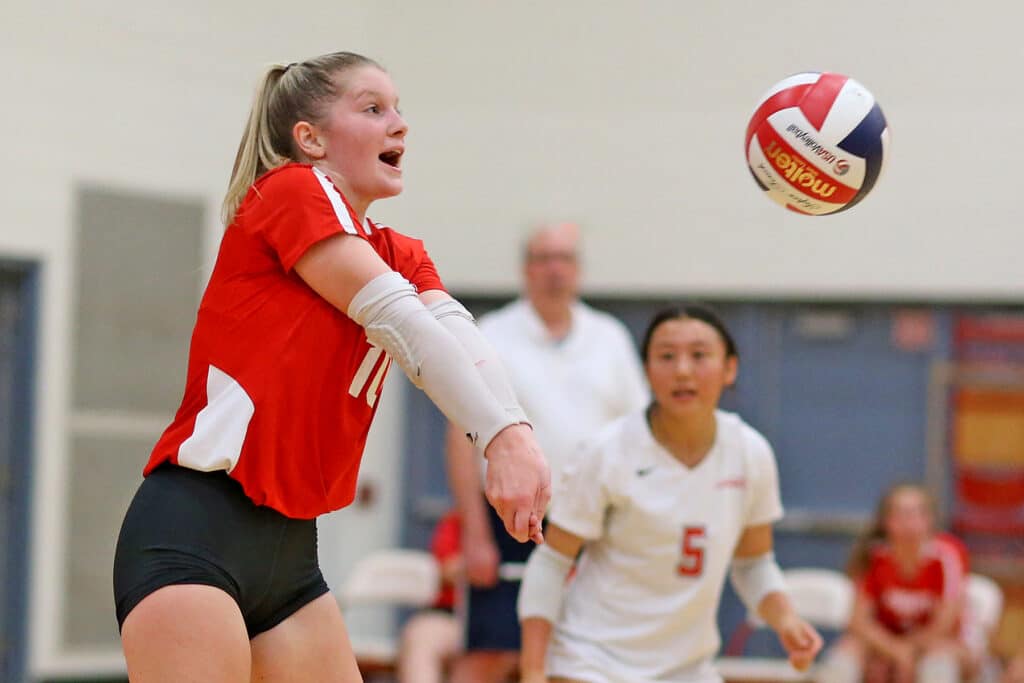 "I cannot be prouder of the way this team is playing as one unit, selflessly putting it all out on the floor for each other, and working hard day in and day out. This is a group of athletes that emulate what it means to be a team. They support one another, they lean in to whatever the team needs, and they simply are finding success because of their mindset. They are a fun team to coach!"
Statistical leaders on the night included Kindyl Kilar hitting a .405 with 31 kills, 18 digs, and 2 aces in the three sets, Caleigh Yang with 5 aces, and Calli Grosinske with 34 assists.
The Whippets will be in action at home on Tuesday, October 4th, for the Annual Play for Trey, in honor of Treyton Kilar who was killed in 2010 by a drunk driver on his way home from watching his sister play volleyball. Treyton is the brother of Whippet athlete Kindyl Kilar and JV1 coach Rosie Jaskolski, and son to head coach, Mary Kilar.
"This event is truly special. For the high school athletes to continue to honor Trey by bringing awareness of destructive decisions touches our hearts. The message of making good choices will never get old. Treyton was killed by one destructive decision in 2010. We hope this event continues to keep at the forefront that making a good choice will never be the wrong choice. I thank our whole community for their support. We hope to see you in the gym!"
Statistical leaders for Evansville included Rachel Klitzman with 8 kills, Taija Louis with 5 aces, and Skye McDermott with 16 assists.
Article Submitted by Mary Kilar
Whitewater High School Head Volleyball Coach
mkilar@wwusd.org
File Photo Courtesy of Bob Mischka