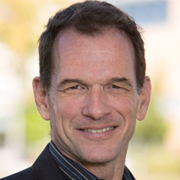 Dr. Brent Bilodeau, interim vice chancellor for student affairs, recently received the Dr. P.B. Poorman Award for work to improve the lives of LGBTQ students. LGBTQ stands for lesbian, gay, bisexual, transgender and queer or questioning.
"Dr. Bilodeau brings such an irrefutable amount of joy to this work of LGBTQ inclusion and access," said Stephanie Selvick, the LGBTQ campus coordinator who nominated Bilodeau for the award.
Bilodeau has advocated for gender-inclusive policies, especially for transgender students.
For the complete story from the Janesville Gazette,