The Whitewater Boys' and Girls' Track and Field Teams competed at the Rock Valley Conference Meet on Saturday, May 14th. There were some great performances on both sides; the boys took 4th place overall, and the girls were 3rd. Many athletes scored in individual and relay events to help propel the teams to their high finishes.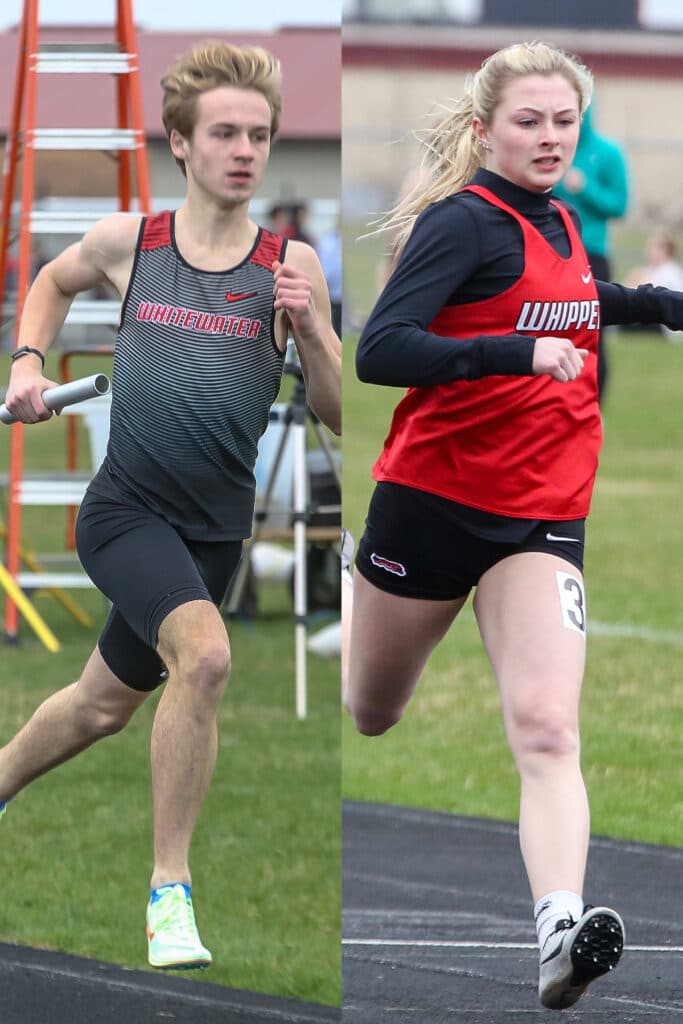 The following athletes received All-Conference recognition by placing in the Top 3 in their respective events:
Boys:
Ethan Dugan: 400m Dash, 2nd place
Jack Hefty: 1600m Run, 2nd place; 3200m Run, 1st place
CJ Tomomitsu: Pole Vault, 2nd place
Connor Raupp: Discus, 1st place
Jake Kuhlow: Discus, 2nd place
Girls:
Maddie Buehler: 100m Dash, 2nd place; 200m Dash, 1st place
Kindyl Kilar: 400m Dash, 2nd place
Evie Troxel: Pole Vault, 3rd place
4x100m Relay Team of Olive Coburn, Maddie Buehler, Emma Weigel, and A'lani Rogers: 1st place
4x200m Relay Team of Calli Grosinske, Olive Coburn, Emma Weigel, and Skyler Hibbs: 2nd place
The Whippets will head to Edgerton and Evansville this week for two Junior Varsity competitions before Regionals on Monday, May 23rd.
Article Submitted by Matt Green
Whitewater High School Head Track and Field Coach
mgreen@wwusd.org
Photos Courtesy of Bob Mischka