Last week, the Whitewater Track & Field team competed in both Junior Varsity and Varsity Competitions. On Thursday, several athletes competed at the Jefferson JV Invite. Personal records were set by Payton Bunger in the Shot Put and Ethan Barels in the Discus. The Whippets' JV squad returns to competition next Thursday at Lake Geneva Badger.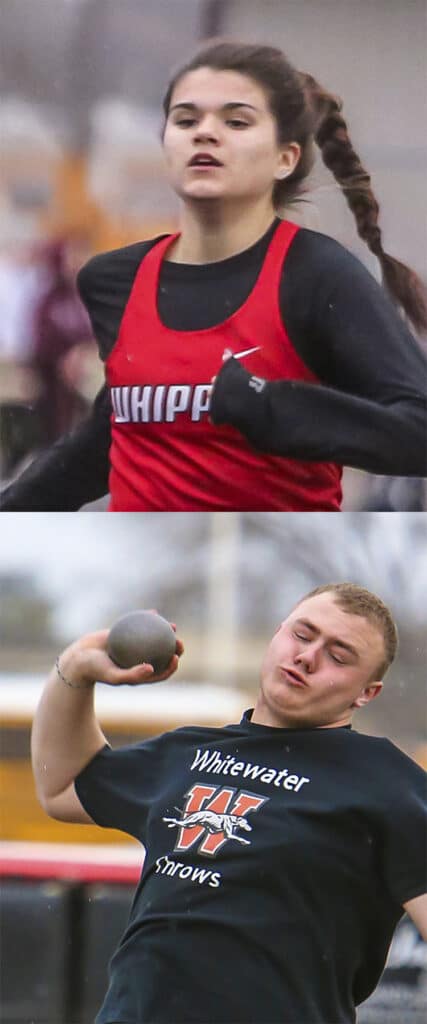 On Friday, Whitewater competed in the Fort Atkinson Invitational against five other teams. Several strong performances were had across the board by both squads. The boys were led by first-place finishes from Jack Hefty (3200m run) and CJ Tomomitsu (Pole Vault). Connor Raupp continued his strong 2022 campaign in both throwing events, taking 2nd place in both the shot put and discus. Other medalists included the 2nd place 3200m Relay team of Jack Hefty, Nate Holden, Cooper Hammond, and Ethan Dugan, and Traysen Thomason placed 3rd in the 200m dash.
The girls took home one gold medal from Izzy Dieter in the Discus, who won the competition with a PR throw by over 6 feet. The girls' Pole Vault trio of Evie Troxel, Izzy Dieter, and Grace Villarreal took 2nd, 3rd, and 5th, respectively, while posting several PR's. Other medalists included Grace Villarreal who placed 2nd in the 400m dash, and Calli Grosinske with a 3rd place finish in the Long Jump. The Whippets return to competition next Friday at Edgerton for the Tider Invitational.
Article Submitted by Matt Green
Whitewater High School Head Track and Field Coach
mgreen@wwusd.org
File Photos Courtesy of Bob Mischka