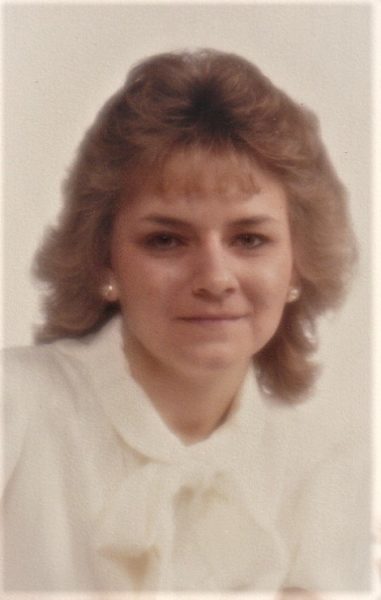 Teresa M. Messier, 59, passed away peacefully in the early morning hours of December 14, 2019, at the Rainbow Hospice Center in Johnson Creek, with her loved ones by her side. Terry was born in Fort Atkinson, Wisconsin, on October 31, 1960 to Blaine and Shirley Messier. From that time forward, Terry, who was one of her Grandma Messier's favorite grandchildren, acquired many nicknames, one of which was "pumpkin."
Terry was considered a tomboy during her younger years, and one time broke her arm while using her swing set as a piece of gymnastics equipment. Terry had a great interest in cars, and as a High School student, Terry began working at Frawley Oil in Whitewater. After she graduated from Whitewater High School in 1979, Terry continued to work for the family she had become so close to until 2015, when she was diagnosed with an uncommon form of Parkinson's disease, and was no longer able to work. Terry was a homebody, and took great pride in her cooking. Terry had an insatiable sweet tooth. To receive a plate of her homemade cookies was a treat indeed. Terry also enjoyed spending time with her many close friends.
Terry was preceded in death by her father, Blaine Messier, and her very dear friend, Vern Koch. Terry is survived by her life partner, Ron Thomas of Fort Atkinson; her Mother, Shirley Messier of Whitewater; two sisters, Michele Smith (Bill Smith) of Whitewater; and Karen Messier (Mark Simdon) of Fort Atkinson; and one niece, Alaina Smith (Jason Barajas) of Whitewater. Terry is also survived by numerous friends who have supported her immensely during her illness.
The family would like to extend a special thank you to Rainbow Hospice and Visiting Angels. A special thank you is also extended to Bud Jones of Whitewater, who was instrumental in transporting Terry to her numerous Doctor appointments in Madison, and to Carol Messier of Fort Atkinson, who spent countless hours helping Terry with every-day tasks. The volunteers made dealing with her debilitating disease much easier to bear.
Nitardy Funeral Home of Fort Atkinson is assisting the family. Per Terry's request, there will be no formal service. A small graveside burial service will be held on Friday, December 20, 2019 at 11:00 a.m. at Melendys Prairie Cemetery in Eagle, Wisconsin.