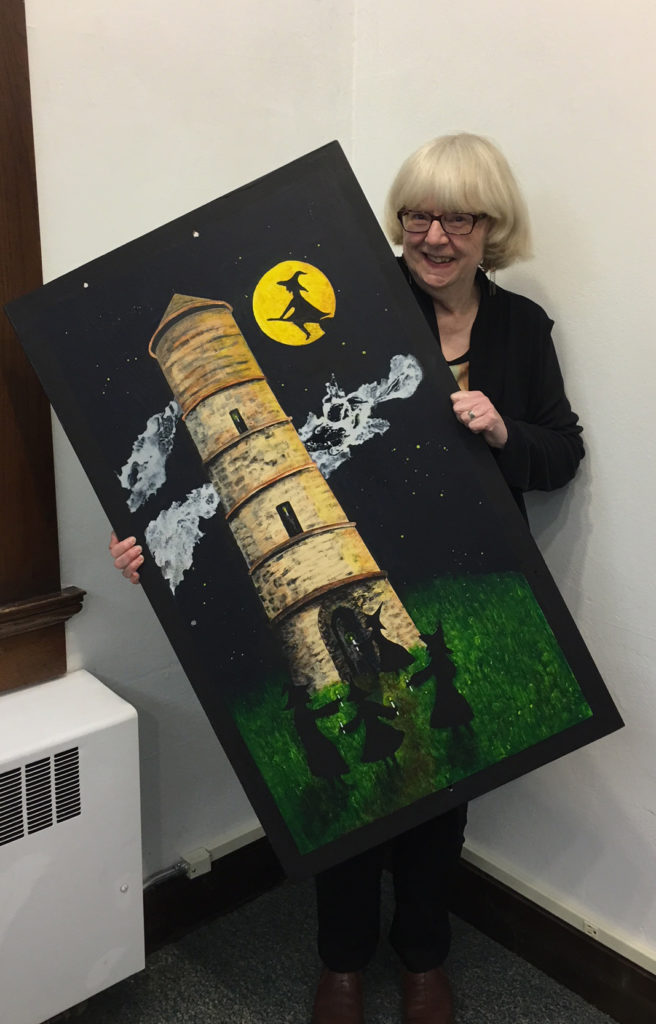 June is quickly approaching, and the Whitewater Arts Alliance continues to seek artists and sponsors for the 2018 public art project.  This year's theme is "Windows on Whitewater." The idea is to think about what you might see – or what is your favorite image – when you think of Whitewater. It might be the fireworks or the 4th of July parade. It could be children playing in the park; it could be a baseball game (or any other athletic event). It might be the birds in your backyard or the church steeples that come to view when you drive into town. Use your imagination!
Interested artists (of all ages and levels of training) should pick up their form, at no cost to them, at the Cultural Arts Center, 402 West Main Street, Whitewater, during regular hours (Thursdays-Sundays, noon – 5:00 pm) There are also forms available at Quiet Hut Sports.  Anyone can sponsor an artist and one of the forms for a $100 donation by contacting Linda Long at 262-473-5538.
The wooden frames are 24: wide x 42″ long. They need to be painted on both sides and can be a different view of the same image or a completely different image.  Finished "windows" will be due back to the CAC around May 10.