The Girls' Swim Team competed in the Elkhorn Invite over the weekend and had a great day! The girls took 6th place overall out of 10 teams, which included some Division 1 teams.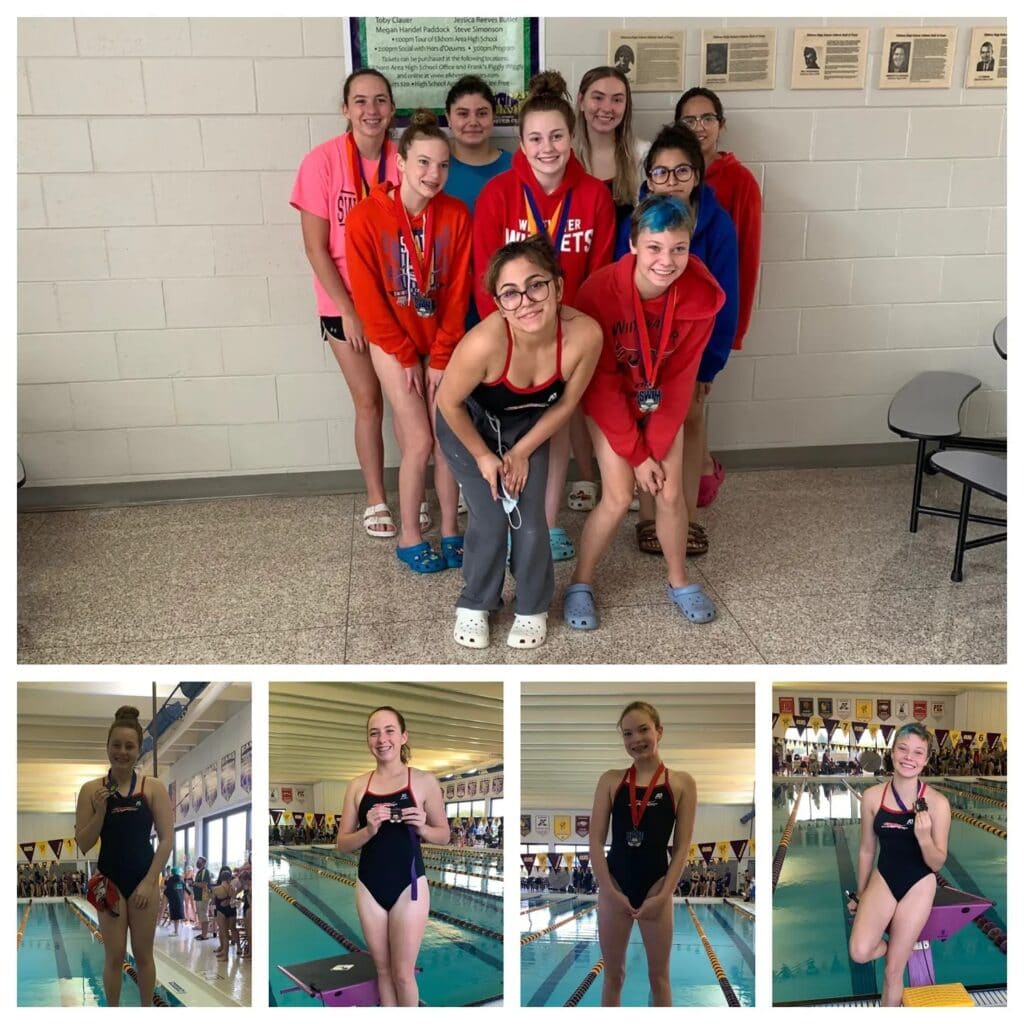 Out of 17 individual races, 15 were personal best times!
The top 8 in each event take home a medal. On Saturday, we were able to take home 9 medals which included:
200 Medley Relay (Grace Foucault, Emerson Dunham, Makayla Bazeley, and Brooke Bazeley) – 2nd place 2:17.72
200 IM (Emerson) – 7th place 2:57.50
50 Freestyle (Grace and Brooke) 1st place 28.80 and 7th place 31.22
100 Fly (Makayla) – 2nd place 1:10.09
400 Freestyle (Makayla and Brooke) 2nd place 5:05.12 and 6th place 5:26.42
200 Freestyle Relay (Grace, Emerson, Brooke, and Makayla) – 4th place 2:04.92
100 Backstroke (Grace) – 2nd place 1:09.13
The girls swim next at Edgerton on Tuesday, September 14.
Article and Photos Submitted by Sarah Reynolds
Whitewater High School Head Girls' Swim Coach
sreynolds@wwusd.org