Whitewater High School is lucky to have several alumni involved with the Girls' Swim Program.
Sarah Reynolds (2012) is the current Head Coach, Emma DuVal (2012) is the current Assistant Coach, Anna Yeazel (2017) volunteered as a timer, and Morgan Radaj (2019) officiated Tuesday's swim meet against Jefferson/Cambridge.
All four alumni participated in Girls' Swim while in high school; we appreciate you giving back!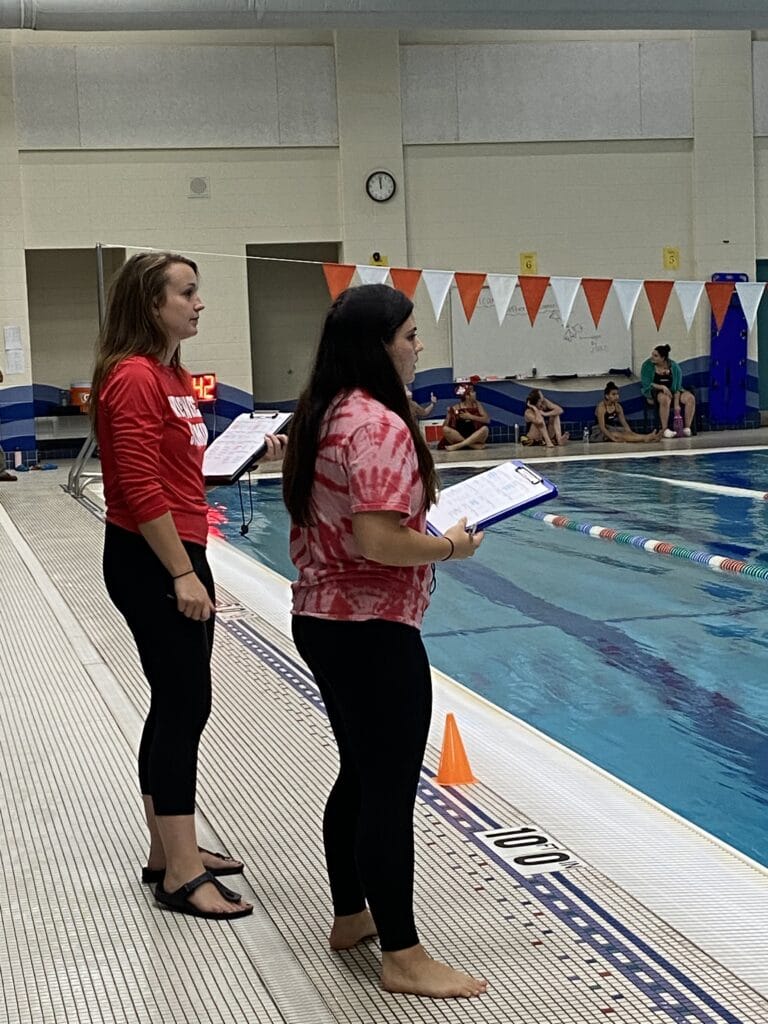 Article and Photos Submitted by Gina Foucault