The Whitewater Varsity Boys' Soccer Team cruised to an away win at Jefferson High School last Thursday evening, September 22. A small bench meant that our starters would have to play close to a full game each against a physically strong Jefferson team.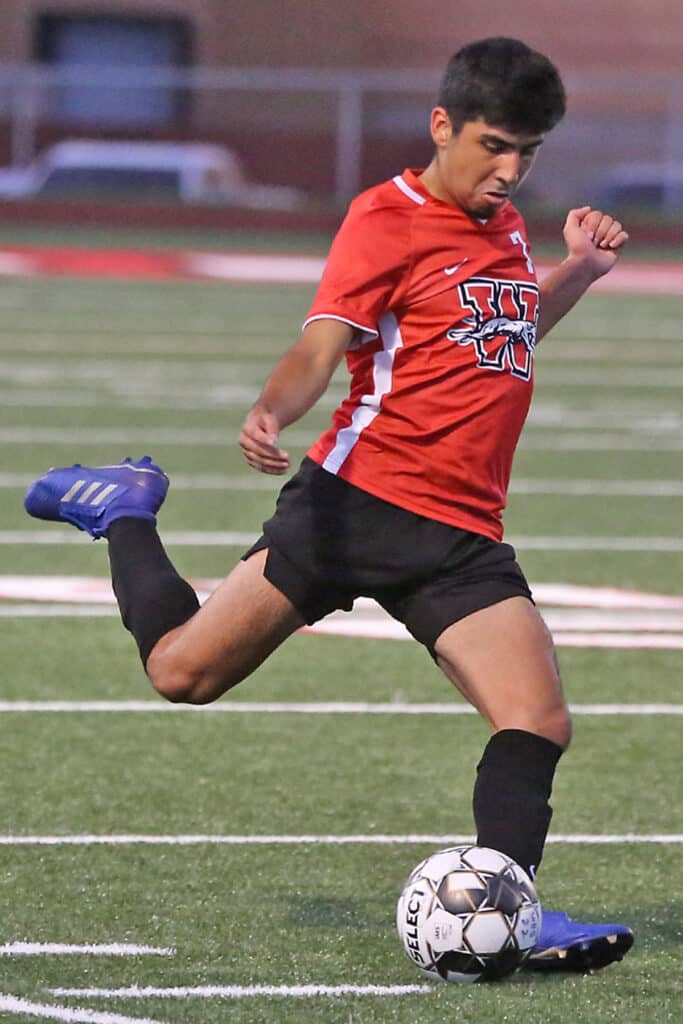 Whitewater managed to control the pace of the game from the opening moments and allowed Jefferson little time on the ball. A great bit of attacking play led to a corner, and with the help from some chaos in the box, Victor Hernandez managed to put one away for the Whippets. Many other chances were created but not converted, but overall, Whitewater looked stronger in the attack than they have in weeks.
Henry Mortimer managed to keep a clean sheet with the help of strong defensive performances from Chris Cortez, Emmanuel Mbifi, and Emerson Ellenwood.
The team has a week off before they face the always competitive McFarland on Thursday the 29th.
Article Submitted by Sam Burns
Whitewater High School Assistant Varsity Soccer Coach
dburns@wwusd.org
Photo courtesy of Bob Mischka