Sharon Lee Splinter, daughter of Harold and Lora (Rowe) Grant was born July 17, 1939 in Sullivan, Wisconsin. She graduated from Whitewater High and worked as an accountant in Indiana until her retirement.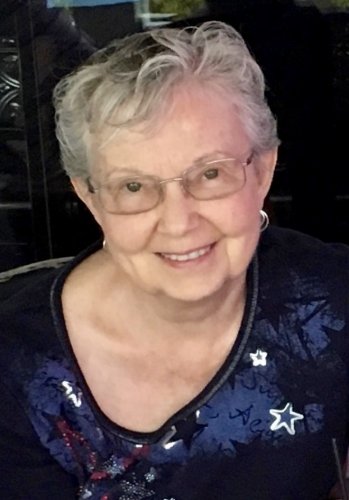 She was united in holy matrimony to Richard Splinter in May 1986, and together they combined households and raised their children.
Her beautiful life will be forever cherished by her beloved children, Connie Collins and Dale (Kelly) Splinter, and eight loving grandchildren. Also surviving are children Steve Splinter, Ron Splinter, and Rich (Deb) Splinter as well as siblings Doris Spiess, Ellen (Dean) Tucker, and Jerry (Shirley) Grant.
Sharon was preceded in death by daughter, Cheri Hudgins; siblings, Eugene Grant and Margie Massie; and her parents. Her generous spirit and pleasant personality left her loved by many.
At her wishes, she will be donated for full-body medical research leaving no funeral services to be held.