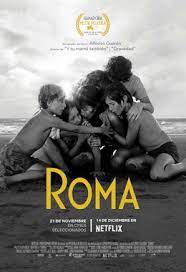 "Roma"
Tuesday, February 22, 1 p.m.
(Drama) Rated R (language/nudity);
2 hours, 15 minutes (2018); Spanish/Mexican language with English subtitles. Filmed in black & white.
A year in the life of a middle class family and their maid, in Mexico City in the early 1970's. A slice of life film that you won't soon forget.
3 Academy Awards, 2019: Best Foreign Film, Best Cinematography, Best Director.