By Lynn Binnie
Whitewater Banner volunteer staff
whitewaterbanner@gmail.com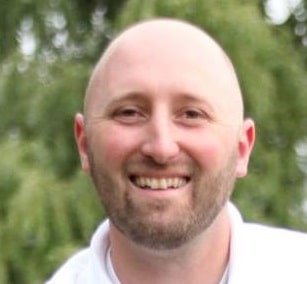 At its regular meeting on June 28 the Whitewater Unified School Board approved the hiring of Adam Bretl as Principal of Lakeview Elementary School, effective July 1. The position was open due to the resignation at the end of the school year of David Brokopp, who took the position of Superintendent of the Bangor School District.
Bretl was appointed Assistant Principal of the Elkhorn Area Middle School in 2013; currently his title has been Associate Principal. According to his Facebook page he grew up in Sturgeon Bay and graduated with a degree in Elementary Education from UW-Oshkosh in 2008, after which he taught 7th and 8th grade science, social studies, and reading in a Janesville middle school. Bretl briefly addressed the board, indicating that he is married and has two children, age 6 and 2. He indicated that he had hoped to work in more of a country setting, so he saw Lakeview as a great fit, and is excited to meet the students and parents.
UPDATE: According to a press release from WUSD, Bretl earned a Master's degree in Educational Leadership in 2011. It is indicated that the District Leadership Team selected a slate of eight potential candidates from a field of 47 applicants. Bretl was the administration's recommendation after two panel interviews, a student tour, and staff presentation. Superintendent Pate-Hefty stated, "Adam brings us a tremendous amount of knowledge and experience in school administration. He will be an excellent instructional leader for our Lakeview students, their families and staff."
Bretl was quoted as saying, "It is a great honor to be selected as the Principal of Lakeview Elementary. My priority has always been and will continue to be providing the best educational experience for all students. The Lakeview community is a unique piece of paradise that offers so much to its students. I'm excited for many years of learning and growing together to ensure Lakeview students continue to grow and achieve at exceptional levels."

Lakeview families will be able to meet Mr. Bretl on August 10 from 12:00 p.m. to 5:00 p.m. at Lakeview Elementary, during Back-to-School Day.
In other business:
Superintendent Caroline Pate-Hefty reported that after considerable research with other districts that directly provide virtual education, the district decided not to move forward with instituting such a program at this time. The agreement with JEDI will continue. The organization was paid $430,000 for this past year, much more than usual.
Mary Kilar, Lincoln Elementary principal and Tom Grosinske, Washington Elementary principal, reported on the achievement of reading and math goals for the past school year. At both schools there was a goal that 85% of the students would make a year's worth of growth in instructional reading level. At Lincoln, 86% of the students made one or more years' growth in reading. Many made 1.5 to 3 years of progress. At Washington the percentage making at least a year's growth was 30% in kindergarten, 72% in first grade, 79% in second and fifth grade, and 88% in 3rd and 4th grade. For math there was a goal of 60% against a national average; 47.2% of students at Lincoln met the goal. Washington reported that the average student levels were very close to the national grade level scores.
There were 144 graduates from the high school, and the weather was beautiful. Moving next year's graduation to Friday evening may be considered.
Pate-Hefty stated that summer school "is fun in Wisconsin," not as in Illinois. 609 students are enrolled this year, versus 239 last year and 629 in 2019.
Matthew Sylvester-Knudtson, Director of Business Services, reported that he expects approximately a $150,000 general fund balance as of the end of the school year. The fund balance is currently at 18.1% of budget, and should rise slightly after a small contribution.
Nelson Bus was granted a 2.5% increase for '20-21 and 2.0% for '21-22.
The district's annual contribution to the Aquatic & Fitness Center's budget has been $128,000 since 2016. A new five year agreement was approved, with a $153,000 expense in the upcoming year and $178,000 per year for the following four years.
The purchase of 35 classroom projectors was approved, as was the purchase of new wrestling mats for both the middle and high school.
Heard of the plans for donor level recognitions for synthetic turf and other improvements to the football field at the high school.
Discussed hard-to-fill positions, including EL (English learner) and special education teachers. Currently there are four open EL positions. It was agreed to offer to pay the cost of the CESA 2 EL licensure course for existing employees with an emergency license, and to offer a $3,000 "signing bonus" for a new employee who is already licensed, with a two year employment commitment.
The meeting ended at 10:30 p.m.