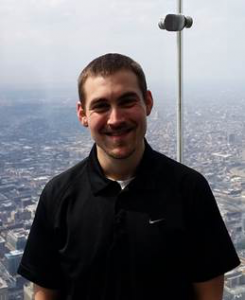 Friday, December 7, 10:30 am
Starin Park Community Building
504 W Starin Rd.
How will the 2018 midterm elections affect the Trump presidency? Will he be in a stronger position to fulfill his own campaign promises, or will the new Congress limit his ambitions? As we approach halftime of Trump's (first?) term, it is time to look ahead to 2019. How will the midterm elections impact the president's agenda as he pursues his policy goals and begins to plan his own re-election campaign? Come join for an interactive exploration of the political possibilities the New Year will bring!
Eric Loepp, Assistant Professor, Department of Political Science at the University of Wisconsin-Whitewater teaches courses in American government, political behavior and research methods. His research focuses on candidate evaluation and electoral decision-making, particularly in primary elections. His research has been published in Electoral Studies, the Journal of Political Science Education and American Politics Research, among other outlets. Current research projects focus on the role challengers play in shaping perceptions of candidates running for office, especially as they impact female politicians.
Please register in advance if you will be attending by calling 262-473-0535.