Juniors Maddie Buehler and Kindyl Kilar raced their way into Whippet Track and Field program history this past weekend at the RVC Meet hosted at Turner High School.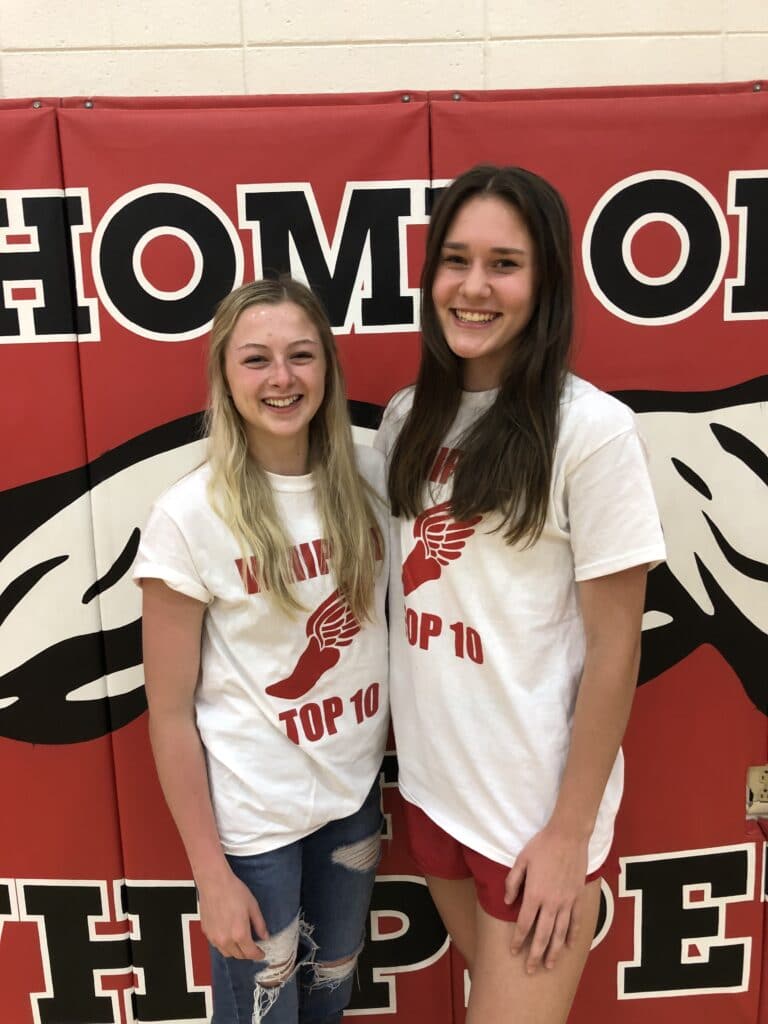 Maddie ran a sensational 100m dash final to place second behind last year's state runner up in that event. Her time of 12.71 catapulted her to the 6th fastest time ever run by a Lady Whippet!
Kindyl has shown great promise in the 400 through relay splits and was entered in the 400 open for the first time in an attempt to potentially upset the favorite from East Troy. After running prelims and a final in the 100 (where she placed fourth in 12.86), she came back to compete against the fresh East Troy runner. In a thrilling race, Kindyl took her to the wire and was ultimately beat by .02 seconds. In her first ever open 400, Kindyl raced her way to the fifth fastest 400 time in program history with a time of 1:00.72.
Congratulations to these ladies on their terrific performance this past weekend! Pictured are Maddie Buehler (L) and Kindyl Kilar (R) with their brand new Top Ten shirts.
Article and Photos Submitted by Chad Carstens
Whitewater High School Track Coach
ccarstens@wwusd.org