Steve Watson writes, "The morning of Sept 9. Temperature 48° and Foggy. A plethora of spiderwebs adorning the barrier on the Wisconsin St. scenic overlook.
Ok you arachnologists.
Look what's in this morning mist.
Webs aplenty shape and size.
Dew drops let us scrutinize.
Webs of death for little guys.
Spiders weave these deadly traps.
To catch a snack or lunch perhaps.
Webs are woven almost every day.
Shiny for attraction,
Not for interception.
To catch their prey."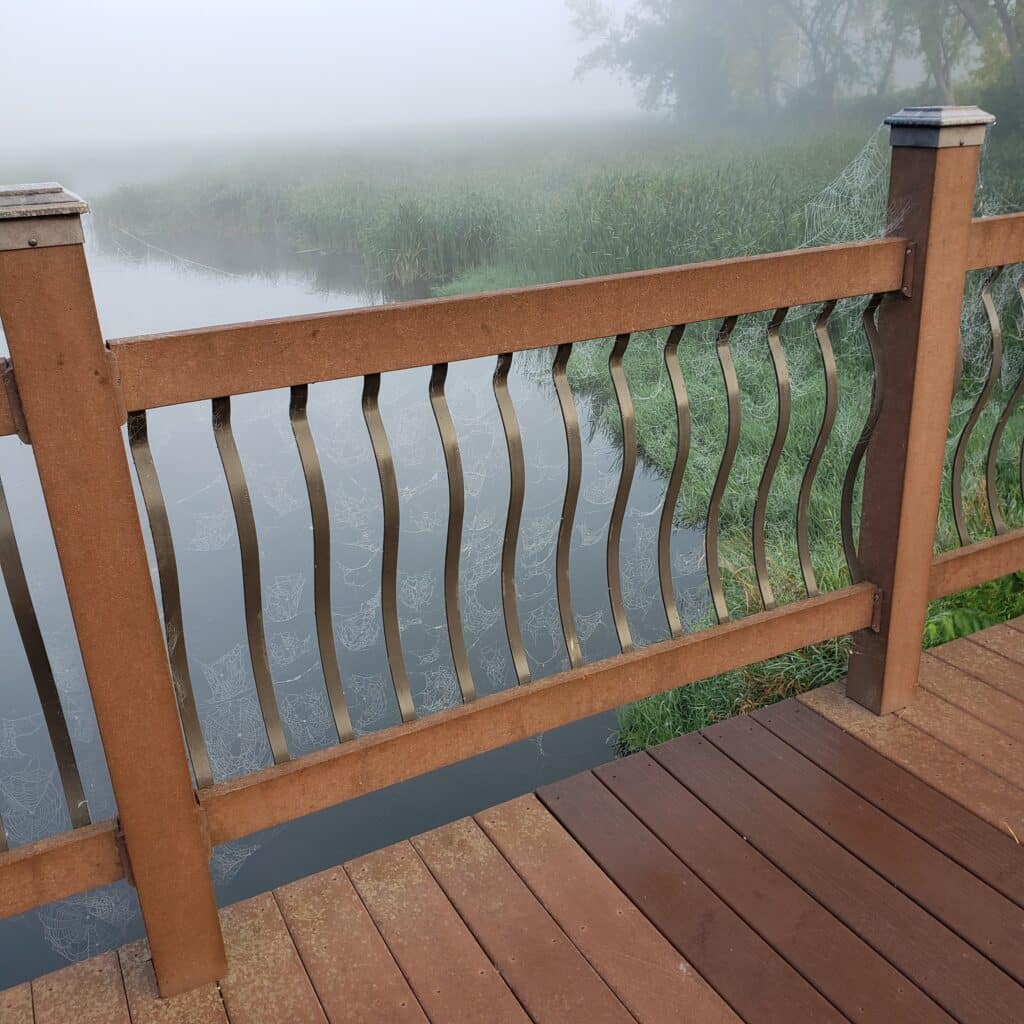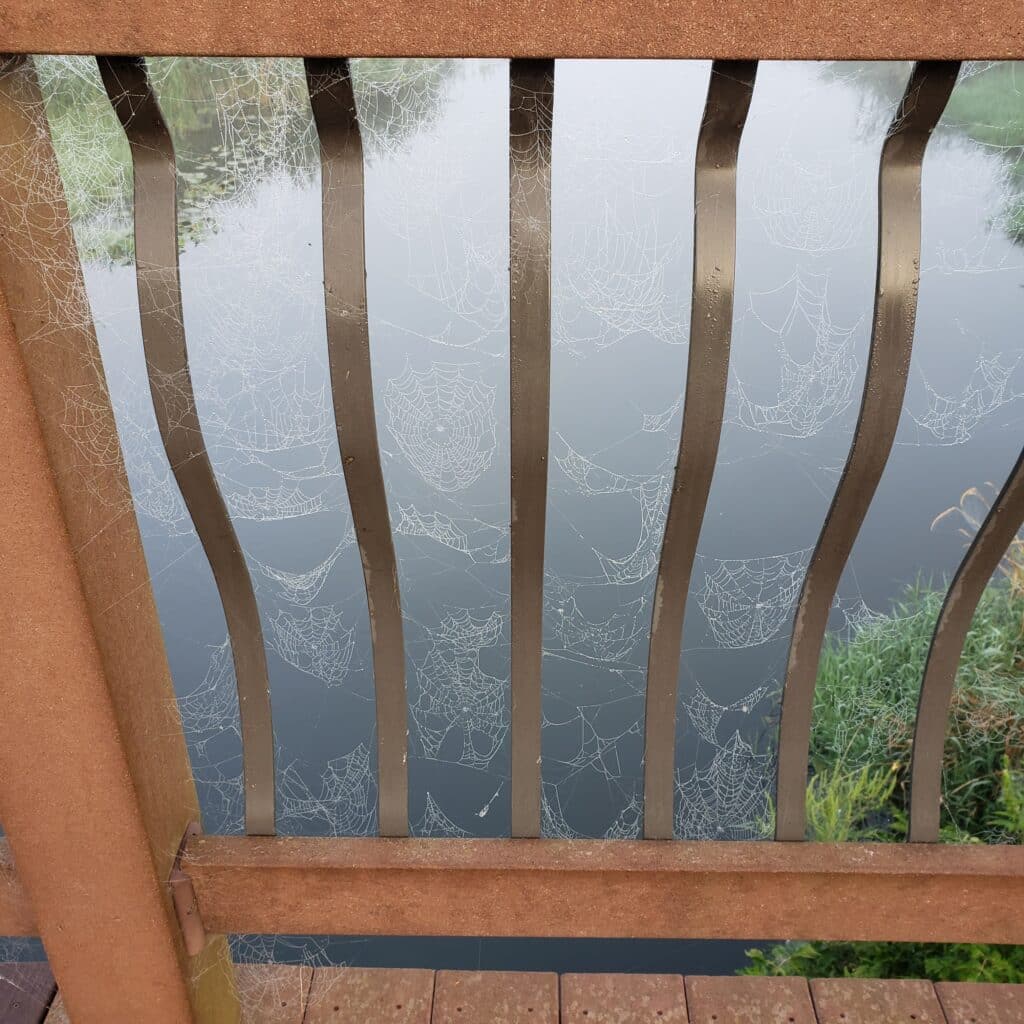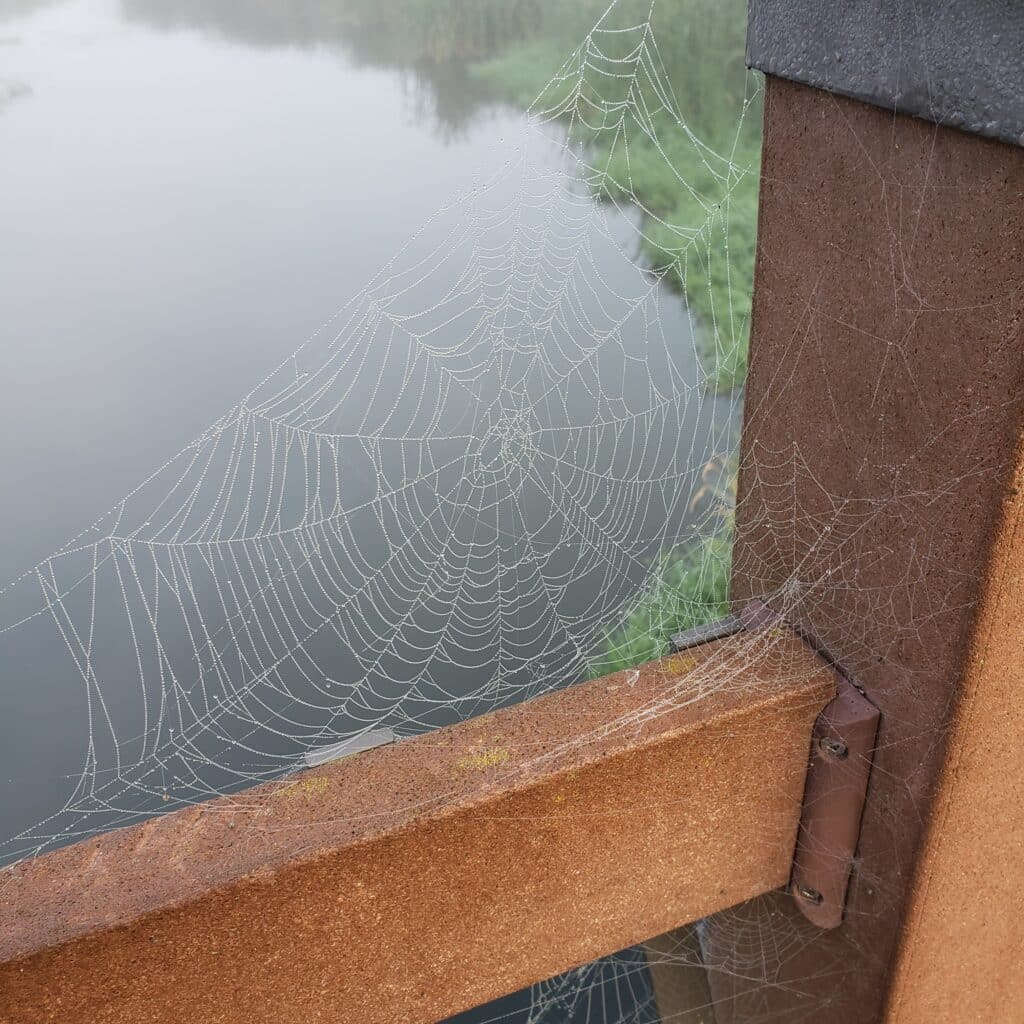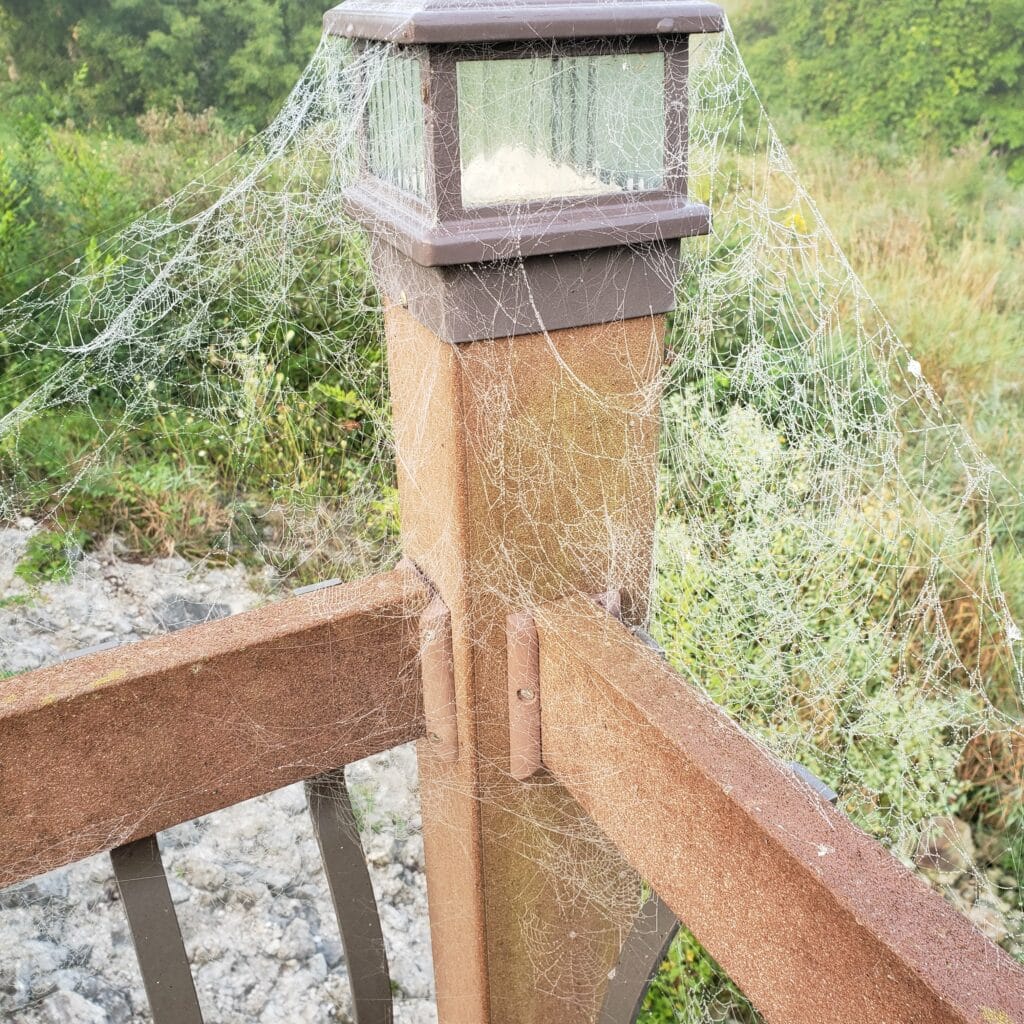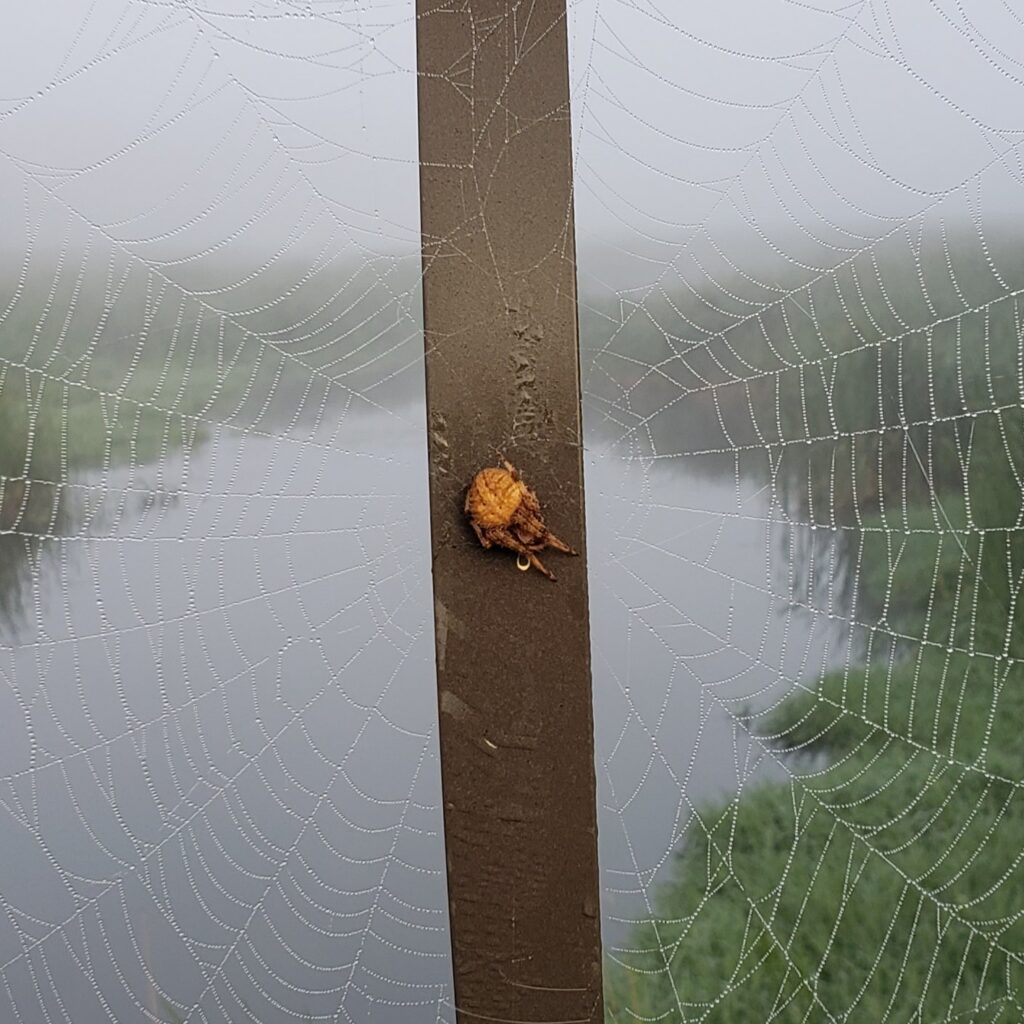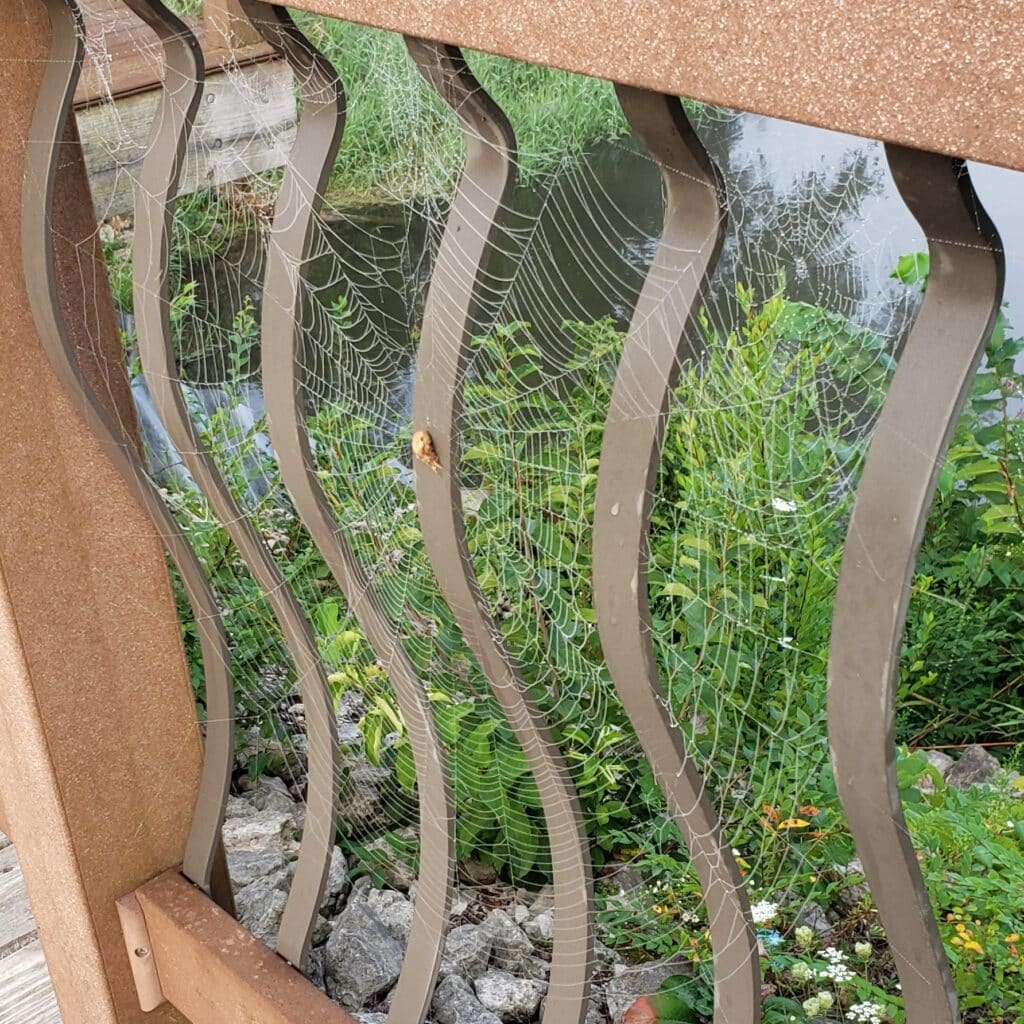 Our thanks to Steve Watson for yet another fascinating nature photo compilation.
— Our Readers Share: We hope that you might have something that you'd be willing to share. Anything that's been created by someone else should, of course, be credited, and you should ask their permission if you're able. We cannot post copyrighted material without permission. We can't guarantee that we'll have space for all submissions, and contributions will be subject to editorial board approval. The one definite exclusion is anything politically oriented. We will assume that you're willing for us to include your name as the submitter unless you indicate that you prefer to remain anonymous. Send to whitewaterbanner@gmail.com or click on "submit a story" near the top right of our homepage. Thanks for thinking about this!
1. 12 slots between posts.
2. About 5 webs in each slot for a total
of 60 webs in this section alone.
3. Plus all the webs on the post tops.
At least 3 on this one side.
4. Many webs on the corner.
5. Spider waiting for the sun.
6. Its web is about 2 ft. across.