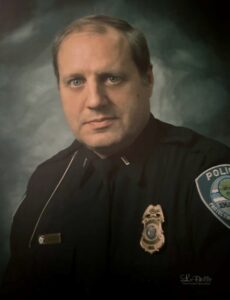 On Saturday, December 3rd, 2022, Thomas Robert Guequierre, loving husband and father of two passed away at the age of 71. Tom grew up in Mukwonago, Wisconsin, then lived for many years in Whitewater, Wisconsin, before moving to Florida.
Tom's entire life was dedicated to two things: family, and serving the community. Tom met the love of his life, Sherry, when they were in junior high. They married at the ages of 20 and 18 respectively and had a long and happy marriage. Tom was a devoted father and grandfather, and found great joy in spending time with his family. Tom was a talented and dedicated police officer serving the Whitewater, Wisconsin Police Department from 1973 – 2001, with his final rank being Lieutenant (second in command of the department). Tom was a strong mentor to other officers. He nearly gave his life in the line of duty in 1978. Tom was recognized with many honors, including, the Officer of the Year Award, Whitewater City Council Outstanding Citizen Award, and the American Legion Meritorious Service Award. He served as the President of both the Wisconsin Law Enforcement Executive Development Association and the Whitewater Professional Police Association, and graduated from the FBI National Academy in Quantico, Virginia. Tom also served on the board of directors for both Fairhaven Senior Services and Habitat for Humanity of Walworth County. Tom continued his dedication to the community after retirement, serving on several boards in the community in which he lived, and financially supported several near and dear charities.
Tom is survived by his wife of 51 years, Sherry (Merrill) Guequierre, children Michelle (Jason) Platzer, and Paul Guequierre, grandson Aiden Platzer, and brothers John (Polly) and Jim (Brian). Tom is preceded in death by his granddaughter Grace Louise Platzer, his parents Louise, "Dewey" (Fenske) Guequierre Roll and Gerald Guequierre, his sister Laura Lee, and step-father Paul Roll.
Tom will be remembered at a private funeral service in December to be followed by a larger celebration of life to be planned in the coming months.
Memorials can be sent to St. Jude's Children's Research Hospital in Tom's honor. Memories may be shared at this link.