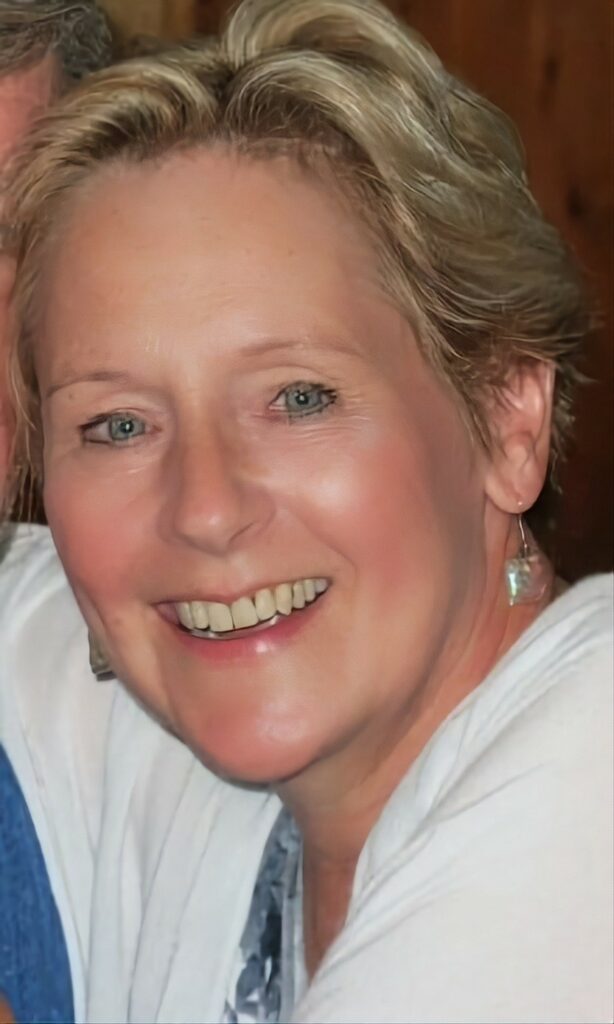 Sandy Miles, 65, Whitewater passed peacefully away on Tuesday, March 28, 2023 at her home.
Sandy was born on February 25, 1958 in Grand Rapids, MI to Thomas and Edith (Gould) Mainzinger. She married Gordy Miles on June 15, 1996. Sandy was a Certified Hand Therapist and Lymphedema Specialist devotedly treating her patients in Janesville for many years. She loved sailing and her time in Chicago working on Lake Michigan sailing charters. Sandy cherished her animals and long walks with her dogs and cats over the years. Sandy enjoyed gardening and home decorating, but most of all she loved her family and especially her grandchildren.
She is survived by her husband Gordy and pets Findley and Carl of Whitewater; children Alison Ulrich, Fort Atkinson, Kelcie (Crandel) Weissmiller, Medford, WI; grandchildren Hayden Ulrich, Aspen and Willow Weissmiller; brothers Tom (Vickey) Mainzinger, Brent (Elaine) Mainzinger; nephews and nieces Krysti (Michael) Turznik, David (Julia) Mainzinger, Paul (Megan) Mainzinger, Laura Mainzinger, Alyssa (Trace) Teboda, Nathan (Becky) Miles. She was preceded in death by her parents, and her parents-in-law Robert and Marilyn Miles.
A Celebration of Sandy's life will be held at a later date. In lieu of flowers the family requests that donations be made to St Jude Children's Research Hospital or The Breast Cancer Assistance Fund c/o National Cancer Assistance Foundation.
The family would like to thank the staff at Rainbow Hospice notably Kendra for the care of Sandy. Online condolences may be made at www.nitardyfuneralhome.com
I'll See You in My Dreams
The road is long and seeming without end
The days go on, I remember you my friend
And though you're gone
And my heart's been emptied it seems
I'll see you in my dreams
When all the summers have come to an end
I'll see you in my dreams
We'll meet and live and love again
I'll see you in my dreams
Yeah, up around the river bend
For death is not the end
And I'll see you in my dreams