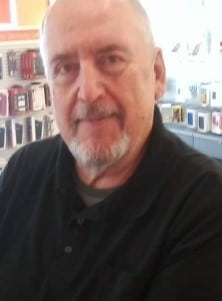 Rodney Sonnenburg, age 79, of Whitewater passed away on Sunday, September 3, 2023 at his home. He was born on May 21, 1944 the son of Raymond and Edna (Hoffmann) Sonnenburg. He graduated from Monroe High School. After high school he went on to attend U.W. Whitewater where he earned his B.S. in business.
Rodney owned and operated "2b Exhibits" where he has worked for 40 years. He enjoyed sports and was involved with U.W. Whitewater Athletics Department. When he was younger, he played football, wrestled, and was on the track team.
Rodney is survived by his brother, Robert (Linda) Sonnenburg of Monroe; and sisters, Sharon (Len) Potts of Monroe and Ruth (Gary) Johnson of Monroe.
He was preceded in death by his parents; brother, Raymond and two in infancy, Merlin and Edwin; and sister, Darlene Sonnenburg.
A Memorial Service will be held at Grace Lutheran Church, 1025 15th Ave, Monroe, WI at 11:00 AM on Monday, September 11, 2023 with Reverend Thickpenny officiating.
A visitation will be held on Monday from 10:00 AM until the time of service at the church. Shriner Hager Gohlke Funeral Home is assisting the family.